Manhattan Beach's Top Employers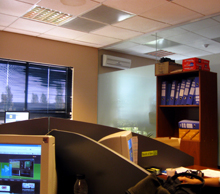 Manhattan Beach, because of its location just 20 miles southwest of Los Angeles, is largely a city for commuters. People who want to enjoy the beach lifestyle on the weekend, while still enjoying the white collar employment in the big city, call Manhattan Beach home. Yet, for those who are looking for work inside the community, some options do exist.
For employers in Manhattan Beach, retail reigns supreme. Target, Macy's, Skechers and Fry's Electronics are the largest employers directly in Manhattan Beach. The restaurant industry is also strong in Manhattan Beach, with Olive Garden and California Pizza Kitchen employing quite a few area residents.
Because of its proximity to the beach, Manhattan Beach does draw quite a few tourists each year. For this reason its hotels, specifically the Marriott and the Shade Hotel, also rank high on the city's top employers.
Yet this list is not indicative of the type of work most Manhattan Beach residents do, because most of them commute. Los Angeles is less than an hour away in most traffic situations, so Manhattan Beach residents can take advantage of the many employment options in the city. Statistics indicate that 32.5 percent of the community works in management, business or other financial occupations, and 23.1 percent works in sales or office occupations. These employment options are found outside of Manhattan Beach, and are abundant in the region.
Most people are not moving to Manhattan Beach to follow a job prospect. Most are moving to Manhattan Beach to escape the urban city scene in favor of the laid back beachside lifestyle. If you are ready to enjoy this life for yourself, start shopping today for your Manhattan Beach home.