Manhattan Beach's Private Schools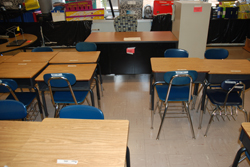 Manhattan Beach, California's excellent public schools are one of the primary draws for new residents of this community. Yet some parents of school age children prefer private schools for their children, either because of a different approach to education that a private school might take or because of the desire for a religious-based education. If you are considering a move to Manhattan Beach and wish for a private school education for your children, consider these options.
Manhattan Beach CA schools have a large number of parents who value the hands-on approach that Montessori brings to the world of education. For that, Manhattan Academy can be a good fit. The Manhattan Academy has grades preschool through eighth grade and follows a Montessori approach to education. Younger children also have the option of attending Montessori School of Manhattan Beach, which serves preschool through second grade and receives high marks from parents.
American Martyrs School is a Catholic school located on Laurel Avenue that provides Catholic-centric education with high educational standards. They have classes for grades K through eight. The remainders of the religious schools are preschools without an elementary program.
Finally, for something entirely non-traditional, some parents like the small Del Sol School/Via Pacifica. This school does not follow traditional age-based grade levels but rather teaches in multi-age classrooms. The small student body and low teacher-to-student ratio is a draw for some parents, but this school has not been rated for academic success, so it is only appealing to a small part of the population.
While the options for private schools are not many, Manhattan Beach does have some options for those who do not want their children in public schools. By purchasing a home in Manhattan Beach, you will be able to benefit from these educational options.