Neighborhoods in Manhattan Beach for Children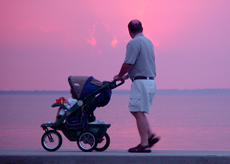 Manhattan Beach is considered a safe community, and just about any neighborhood in the town is close to excellent schools and offers the safety and security you want for your children. As you determine which neighborhood is the best one to move to with kids, consider these popular locations.
Manhattan Village is popular with parents because it is a gated community. This means that parents have a bit more knowledge of who is coming in and out of the neighborhood, which makes them feel safer when they send their children out to play. Add to this the fact that the community has two neighborhood pools, and you have an ideal subdivision for raising a family.
The Sand is another popular area with families moving to Manhattan Village. What child wouldn't feel privileged to grow up with a beach as his or her front yard? This is possible with a home in The Sand. These homes line the beach and provide ample recreational opportunities.
Of course, when raising a family, having a backyard is always a nice feature, but these are hard to come by along the beach. That's why many families choose to purchase in the Tree Section, which is within walking distance of downtown and the beach but offers homes with a bit of a yard. This neighborhood is close to the popular Pollywog Park as well, providing yet another recreational option for kids, and kids are able to attend the highly rated Pacific Elementary School.
In reality, no matter where you shop in Manhattan Beach, you will be shopping in a community that is great for raising a family. Start your search for the perfect home today.