Moving to Manhattan Beach with Children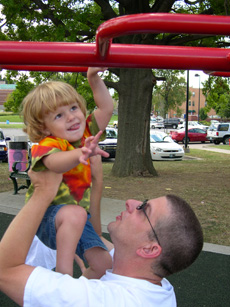 When you are making a move and have kids to consider, the decision about your move becomes more about what is best for the kids and less about what you need or want in a new community. The great news about moving to Manhattan Beach is the fact that you will be moving to a community that has something for everyone, even the kids.
Besides the obvious presence of the beach, which is of course a huge draw for many children, Manhattan Beach has excellent schools. The school district is considered in the top 10 percent in the entire state, so you can be confident that your children will get a quality education.
Manhattan Beach is the type of community where children roam the street without fear. Kids can ride their bikes to the neighbor's house, without worry that someone will do them harm. Neighbors watch out for each other, and each other's children, in this friendly, laid back community.
To add to that, Manhattan Beach's gated community, Manhattan Village, adds to this feeling of security. The large homes here are housed in a luxurious, but private, neighborhood, so you can give your kids some freedom without concern. A variety of floor plans, including court and town homes, mean that you will likely be able to find something to fit your budget in this comfortable location.
Whether it's the draw of the beach, the promise of excellent schools or the idea of raising your kids in a community where neighbors are truly neighbors, Manhattan Beach is an ideal place to raise a family. If you are considering relocating to Manhattan Beach, you are making a good choice, especially if you have kids. Start shopping for your new home today.