You Deserve a Relaxing Day at Trilogy Spa
Posted by Greg Geilman on Sunday, May 12, 2013 at 8:53 PM
By Greg Geilman / May 12, 2013
Comment
Featured in just about every fashion magazine in the planet, the award-winning Trilogy Spa is one of the top choices for your relaxation. Many top magazines, such as Allure, Food & Wine, In Touch, Cosmopolitan and even Oprah's magazine have featured spreads about Trilogy Spa. The spa offers all types of treatments and gives you the opportunity to enjoy a relaxing day away from the regular world.
Spa Parties
One of the most unique things the Trilogy Spa offers are spa parties. From a couples retreat to a full special party with all your friends, you can hold an actual event at the spa. They take care of bridal showers, birthdays, anniversaries, corporate retreats and so much more. Reserve the entire spa for a private event or just hold a smaller event during regular business hours. Guests can stay in the hotel and receive in-room treatments, as well. Group discounts, catering and many other services are also available for your next party.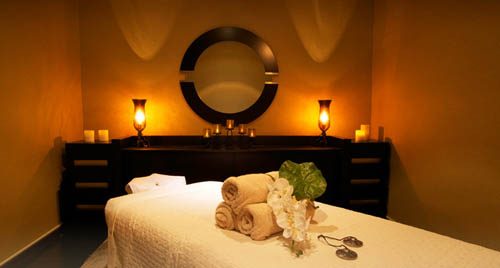 Services Offered
The spa offers many different services from a menu full of massages to rainbar treatments. Whether you want to enjoy a relaxing 80-minute massage or you prefer to relax with a couples massage, you have plenty of options. Some of the treatments include:
Trilogy massage
Deep tissue massage
Prenatal massage
Aromatherapy body massage
Peel treatments
Trilogy spa facial
Body wraps
Body scrubs
Rainbar treatments
Massage-your-mate
Hawaiian Stone massage
And more!
Medi-Spa Weightloss
If you're looking for a way to blast away your fat, Trilogy has introduced a new Life Lift program under the supervision of Dr. Bar. With the use of lasers, weight loss supplements and spa treatments, you can reduce cellulite and fat as you reshape your body. The program includes a Detox program, medical grade supplements and many cutting edge treatments to help you drop fat quickly. All packages come with full medical support from the Life Lift Team.