Why Homeowners Should Consider Spray-Foam Insulation When Re-Insulating Their Homes
Posted by Greg Geilman on Monday, June 11, 2018 at 10:43 AM
By Greg Geilman / June 11, 2018
Comment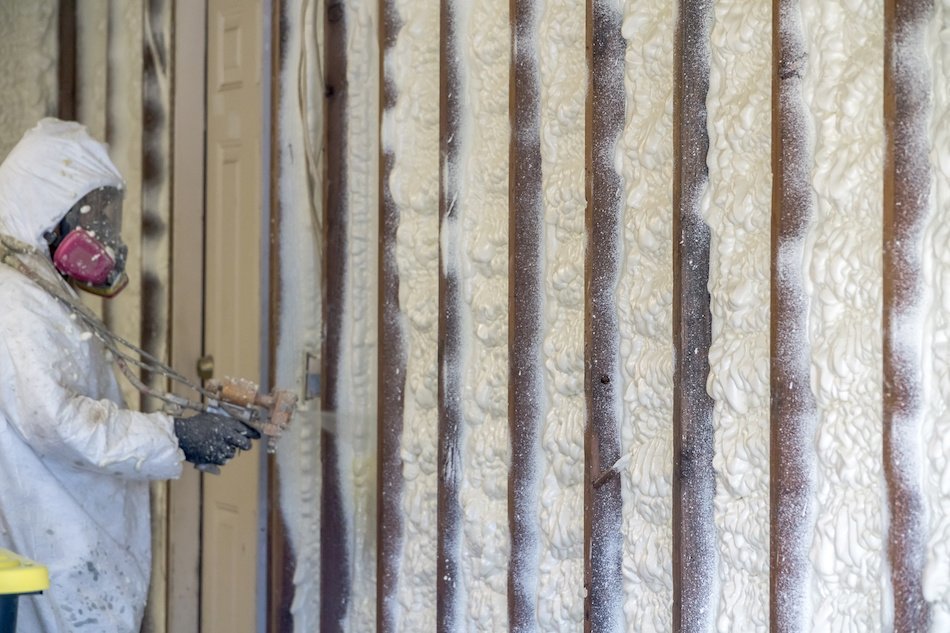 Homeowners looking to address drafts and improve the envelope of their home may be looking to add a home insulation product, especially if they live in an older home. While there are many types of home insulation on the market, only a few can improve energy efficiency in a home while being able to be used on irregular or hard to reach areas. Spray foam is one of the products worth considering that may help homeowners address cracks, leaks or gaps in an existing or newly constructed home.
Even those not currently interested in the high return on investment that may be derived from improving insulation in a home may appreciate the additional comfort and lower bills associated with heating or cooling a home with properly installed home insulation.
Learn more about spray foam home insulation when reviewing the diverse types of home insulation products on the market today.
The Importance of Home Insulation
Homeowners want to reduce their energy bills over the long-term and provide a comfortable environment for occupants. The addition of home insulation to areas such as attic spaces can be a cost-effective way to achieve such goals, with returns that may pay homeowners back and then some, depending on the type of insulation project. Make it cheaper to heat or cool a home with this relatively easy home upgrade.
Explore Spray Foam Insulation Option
There are many different choices when it comes to home insulation, such as traditional batting or foam board. Some types may be more suitable for regular spaces in a home. There are those that will not meet necessary R-values for a specific project. In addition, there are some types where installation should be left to an experienced insulation installer. Spray foam may meet the unique needs for those working with older homes or who may need insulation around pipes, crawl spaces or irregularly shaped attics. Learn more about this common type of home insulation.
Do you need a product to use with unfinished attic floors or within existing walls? You may want to look into a spray foam or foamed-in-place product. Homeowners may appreciate the need for only a small spray container when it comes time for installation. An individual project has specific requirements and homeowners need to know more about which product may best suit their needs. Spray polyurethane foam (SPF) is a popular home installation product and has many advantages when properly installed.
There are two types of spray foam: Open-cell SPF and closed-cell SPF. The open-cell SPF has a lower R-value than the closed-cell option, but it is also the less expensive of the two. Closed-cell spray foam can also work as a water vapor barrier, beneficial in areas with humidity or prone to moisture issues. Either option can be used to fill small cavities, and be applied on a horizontal or vertical surface. Spray foam can be an effective air barrier that does not attract insects or rodents.
Why Contractors Use Spray Foam Installation
When properly installed, SPF can address air leakages more effectively than some other insulation products. It is easy to install and has a relatively high R-value. Many choose spray foam when it comes time to tackle a renovation project.
However, there are potential challenges. Chemicals need to be mixed correctly. Installers may leave holes or gaps when rushing though the installation of the product. The local Rancho Palos Verdes climate may not be considered or the proper thickness not used when applying the product. Such initial application issues can reduce effectiveness of the product, which is why it's best to hire a contractor instead of making plans to do the renovation yourself.