When and Where It Makes Sense to Sell a Furnished Home
Posted by Greg Geilman on Thursday, January 12, 2017 at 5:06 PM
By Greg Geilman / January 12, 2017
Comment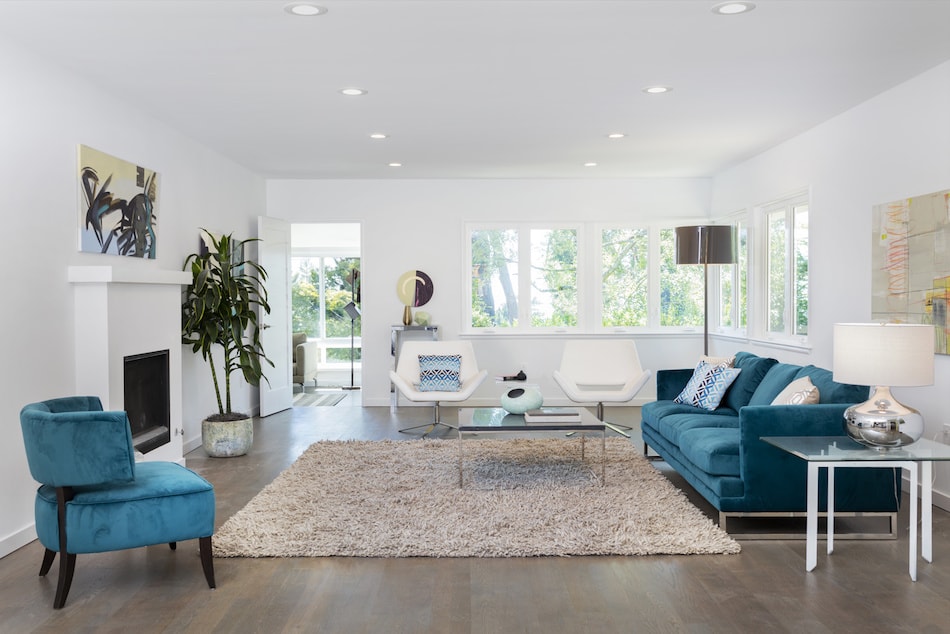 By now you've surely heard that staging your home before putting it on the market will help you sell your house faster and for a better price, since seeing a furnished property helps buyers imagine living there. But would buyers also be interested in keeping all that furniture and some of the decorative touches for themselves?
As it turns out, yes – there is a market for selling fully furnished homes, and there are buyers out there who are looking for 100 percent turnkey properties that they can slide into without even hiring a moving van. This type of sale is becoming more common in some areas, though it's still far from the norm in most areas of the country.
When Should You Sell a Fully Furnished House?
For certain sellers, getting rid of almost everything they own in one fell swoop is a practical move. This type of transaction makes sense when one or more of these conditions apply to you:
You're Downsizing: There are many reasons why homeowners can make the decision to downsize. A change in your personal life or employment status may necessitate a lower cost of living, or you simply may no longer want the responsibility of caring for a large property any more. A growing number of people are downsizing for philosophical reasons as well.
You're Moving Far Away: If you're moving across the country or overseas, the cost to pack and transport all of your belongings may end up being more than the price of replacing those items. It's always a good idea to crunch the numbers to see if holding on to your possessions makes sound financial sense. This may also be true for those embarking on a long-term nomadic adventure if the price of a storage unit outweighs replacing the objects upon return.
You're in Need of Extra Cash: Selling your furniture along with your house can help command a higher price, but only if your furnishings are in good to excellent condition. Be aware that you might not get the full value for each item when you sell them in a group with your house, though. It's always smart to consult with a real estate agent to understand how to price your property and compare that with what you could get for your furniture on the second-hand market before committing. Keep in mind that high-end solid wood furniture can be attractive to buyers that understand the difference between solid wood craftsmanship and particle board based furniture.
Where Do Furnished Houses Sell Best?
Your success in selling your home fully furnished will depend on many market factors, including the size of your home and the style of your furniture. In general, though, you'll have the best odds of success of your property is located in one of the following places:
Popular Vacation Areas: Furnished vacation homes are attractive to both investors and traditional buyers who simply want an easy getaway spot for a second home. If you live near the beach, on a lake, near a ski resort or any other popular tourist destination, selling a furnished home gets instant results for the buyer, so it's a win-win transaction.
Neighborhoods With a lot of Rental Properties: Big cities with a booming population of renters have a built-in market for furnished properties. If you live in a loft or condo – especially in a popular high rise – according to Airbnb data authority alltherooms.com, you're likely to find buyers looking for furnished properties. Some are looking for their personal convenience; others will use it as a furnished rental to turn a profit, especially with the success of airbnb and similar sites.
College Towns: If you live near a college or university, you may have more success selling a rental than a single-family home; that is, you can market your furnished property to a rental company that specializes in student housing. Fully furnished homes are attractive to both students who haven't amassed much furniture yet as well as visiting professors who need housing for just a semester or two. In some cases, universities themselves will buy suitable homes for these users.
If you're interested in selling your home fully furnished, it's always best to speak with a real estate professional first. Agents will use their knowledge about the current conditions of your local market to help you determine the right price for your furnished home, and they may be able to connect with investors looking for just this type of property. Selling a furnished home isn't the norm, so it's best to remain flexible about your expectations. With the right guidance, this type of transaction can be a big success.
#hw