What Types of Real Estate Investment Can You Make?
Posted by Greg Geilman on Monday, March 19, 2018 at 2:36 PM
By Greg Geilman / March 19, 2018
Comment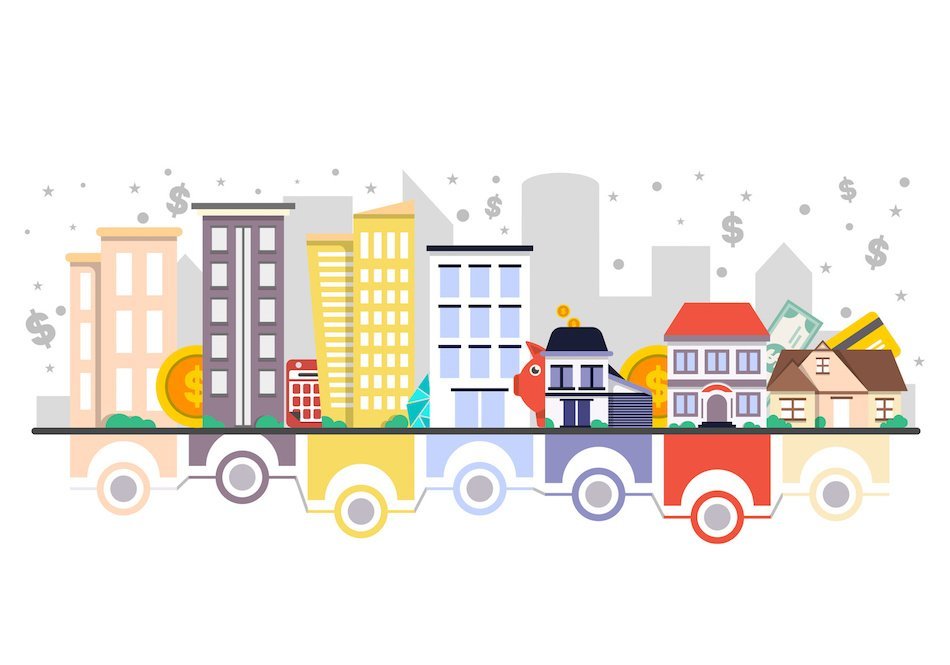 Anybody with a down payment and who is willing to do research can invest in real estate. However, not all people understand the different types of real estate investment that exist, and those who do often don't know what types of real estate investment are right for them. Knowing the different types of real estate investment can help property buyers decide what type of real estate is right for them.
Residential Real Estate
Residential real estate is anything that involves the purchase of a single family or multi-family dwelling.
Single Family Homes
A single-family home is one of the most common types of residential real estate, so single-family homes make up the majority of residential real estate available for purchase.
When thinking about buying this type of real estate, there's a lot to consider. First, the home buyer must pick the community where he or she will buy a home. The safest investments are usually in highly populated areas, where housing is valuable and in high demand.
In communities that are growing, homes on the outer edges of the community may be a good investment because they're less expensive and likely to rise in value quickly. In communities where the economic situation is uncertain, the safest investments are often found within the boundaries of the city, in case the population in the area starts to decline.
Multi-Family Properties
A multi-family property is any property that can house more than one family at a time. Multi-family dwellings are often safer investments than single-family residences. This is because a single-family dwelling that remains unoccupied for any amount of time will lose money for that time period. A multi-family dwelling will continue to make money if one or two residents move out, as long as some of the units remain occupied. This makes multi-family dwellings, in Playa Del Rey or elsewhere, a more surefire investment for property buyers.
Flipping Properties
House flipping is the practice of buying a low-cost dwelling that can be improved and sold for a profit. House flipping is a good investment for a person who is handy, who enjoys fixing a property and who has the resources to make the necessary repairs. Because house flipping requires the home buyer to put a lot of effort into the repair and renovation of the property, this type of real estate investment isn't for everyone.
Commercial Real Estate
Commercial real estate is any real estate that is used for business purposes instead of residential purposes. Within this very broad category, there are multiple types of commercial real estate.
Retail Space
Retail space is any space that is designated for a strip mall, big box store, restaurant or shopping mall. The profitability of retail space is very dependent on the strength of the local economy. When deciding whether or not to purchase retail space, the location is a major concern. Safety of the neighborhood, accessibility and proximity to other businesses can all affect the viability of the space as a retail location. Up-and-coming neighborhoods present high risk but can have great rewards in a growing city.
Maintaining the building is important for the success of the business. A restaurant that is unclean, unsafe or which has poor ambiance is unlikely to make money. Maintaining the space and performing updates as needed is important. Properties that can be rented to multiple businesses will have more stability than properties that can house only one business at a time.
Office Buildings
Office buildings provide steady income, especially if they're in the right neighborhood and are well maintained. Some office buildings are rented to one business only, but often office buildings are rented to multiple businesses at a time. Like with the case of a multi-family dwelling, an office building that is rented to multiple businesses will always make some money as long as most of the units remain occupied.
Anyone who would like to invest in commercial real estate should first do market research to determine the viability of the neighborhood, average rent, cost of the buildings in the area and the stability of the local economy.
Offices in areas where the local economy is uncertain are higher risk. New businesses can also be higher risk than established businesses. Property owners must take these factors into account when finding tenants for their office space.
Industrial
Warehouses and factories are a common example of industrial real estate. Often tenants of these spaces will have special needs like specialized equipment and features. Landlords who pay for these upgrades can charge more to their clients based on these accommodations.
As with retail commercial space, maintaining the industrial site is critical for the success of the business. Often businesses of this nature are heavily regulated and therefore must be properly maintained.
Work With a Real Estate Agent
Anyone interested in investing in real estate, whether commercial or residential, should work with a capable real estate agent. For more information, contact a reputable real estate agent in your area.