What is the Seahorse Riding Club?
Posted by Greg Geilman on Friday, December 20, 2013 at 10:00 AM
By Greg Geilman / December 20, 2013
Comment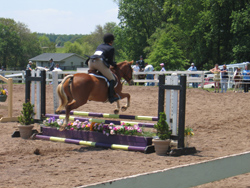 South Bay is home to many things and the Seahorse Riding Club is one of the attractions in the area. This attraction is located in Rolling Hills Estates and provides plenty of fun for horse owners.
Award-winning instructors provide English riding instruction for both the horse and the rider. They also provide a high-quality grooming service. The trainers providing lessons attend most of the top shows in the area and they highly encourage riders to do the same.
The lessons are customized to the needs of the individual and always emphasize safety. Beginners will start by learning the fundamentals, while more advanced riders can select form show quality lessons. Individual lessons are $60 per lesson for a half hour private or an hour for a group lesson. One-hour private lessons are $70.
Full training programs are also provided and individualized for each rider/horse combination. Some of the choices they provide include:
Jumpers
Hunters
Equitation
Combination
Whether you want to show on the A circuit or just stay local, you can get the instruction you need at the Seahorse Riding Club. Instructions will work with any rider regardless of skill level and will provide the right instruction for each rider/horse combination.
Along with great training, Seahorse is a great place to meet new friend with a similar interest. Riders are encourages to support each other and many become lifelong friends. The schedule for 2014 is now available and includes many shows and lessons throughout the year.
Seahorse provides lessons, a full training program and camps for kids looking to discover the fun of horse-riding. If your child is interested or you're a horse owner, this is one of the many places you will want to discover once you arrive and get settled in the South Bay area.