What if Your Home Doesn't Sell Right Away?
Posted by Greg Geilman on Tuesday, December 20, 2016 at 4:29 PM
By Greg Geilman / December 20, 2016
Comment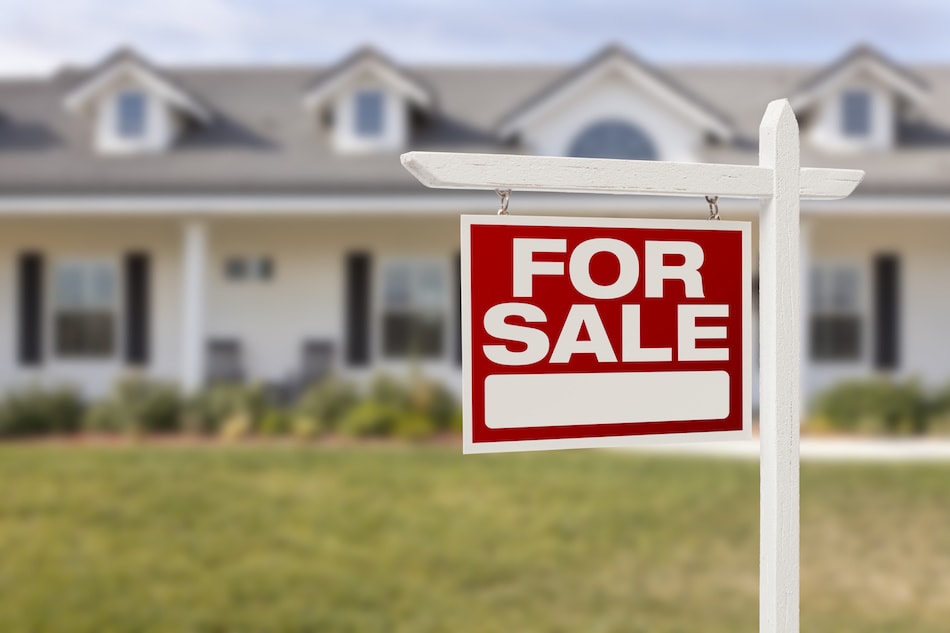 Mortgage interest rates are historically low and the homes available for sale inventory is tight. So, why is your home still on the market?
It can be a little discouraging not to get the quick sale you may have expected, especially when selling your home might be an important next step in your life.
After speaking to your listing agent, and if your home has been on the market for a while, consider the following:
1. Is the Home's Price too High?
When there is high demand for housing paired with a low supply, all things being equal, homes will usually sell for more than they would in a down market. However, there are always limits to what buyers are willing or able to pay. Do some research with your agent to see how your home is priced compared to others in your market. If yours is priced much higher than comparable homes, it may be time to consider lowering the price for a quicker sale.
2. How Does Your Home Stand Next to its Competition?
A roof that will need to be replaced in a few years, a kitchen that is seriously outdated or an HVAC unit that's nearing the end of its life can all send buyers straight to your competition. This is especially true if there are houses on the market with square footage similar to yours that do not share the same maintenance needs. In some cases, buyers may be willing to work with you if you show willingness to pay and fix problems or make other kinds of concessions.
With your agents assistance, consider viewing other homes for sale in your area as "secret shoppers" to see how your home, and price, stack up to the local competition.
3. Are There Amenities you Could Easily Add?
Have you made small, inexpensive changes around the home yet? Up to date lighting and other small touches can make a big difference in the appeal of your home. Consider new knobs on doors where the old ones are worn or plain.
Sometimes, something as simple as upgrading the hardware in your kitchen can dramatically improve the look. All of these touches will cost a little out of pocket but can pay off in an accelerated sale at the price that you want.
4. How does Your Home Look in the Photos?
Many people decide whether to look at a house in person after taking just a quick glance at the listing photos. This is your chance to make a great first impression that will make people excited about the opportunity to buy your house. Remove clutter from areas before having photos taken. Make sure that there is enough light, as dim rooms can look uninviting.
Speak with your agent about hiring someone to professionally stage your home to make it look its most appealing. While this is an extra expense, many people find that it pays off in the form of a quicker sale and a higher selling price.
5. Are Your Appliances Outdated?
Potential buyers know that they can replace outdated appliances. However, walking into a kitchen where the appliances were last replaced in the 1980s can lead to a poor impression of the room and the house. Not only are older appliances less efficient, they do not have the same look that new and up-to-date ones do.
If the stove, dishwasher or refrigerator have seen better days, consider replacing these items before starting walk throughs of the home. If you do not want to invest in new appliances, consider seeking out good used appliances.
6. Are There Issues With Your Homes Cleanliness or Unattractive Odors?
When we live in a home day after day, we often lose our ability to detect odors that might put someone else off - as they become normal for us. However, scent is a vital part of attraction. If your home may have odors associated with pets, cigarette smoking or mold, it can lead to negative impressions with buyers. Suggest that someone who doesn't live in your home stop by to see if anything stands out to them that might be helpful.
Often, simply lighting a scented candle or using an air freshener can often get rid of faint, non-permanent odors when someone is coming to look at the home. In other cases, you may need to replace the carpet or deal with issues in the attic or basement that are leading to unpleasant odors.
Also be certain that the home is kept clean for all showings; toilets, kitchen and bathroom sinks should all sparkle while floors and carpets should be swept and vacuumed.
7. Should You Just Let More Time Pass?
This isn't an easy question to answer for most people. Luckily, your real estate agent has knowledge about the market in your area, and will be able to make recommendations based on their years of experience. Sometimes, making changes won't affect the length of time your home stays on the market - but if some changes will help the sale, you can be sure that your agent will do everything in their power to help you diagnose what buyers are looking for.
In some cases, small changes and updates can have dramatic effects. By taking an honest look at what may be holding back your sale and addressing any issues, you can find the right buyer and be ready to move on to your new home.