Want To Get Active But Don't Want To Do It Alone?
Posted by Greg Geilman on Friday, January 3, 2014 at 4:40 PM
By Greg Geilman / January 3, 2014
Comment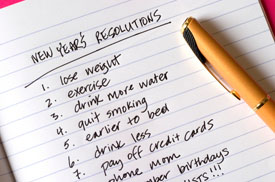 With the New Year upon us, we're sure many of you have New Year's Resolutions that revolve around health, fitness and getting into shape (we have a few of our own!). Because it's so hard to go along your 365 day health journey alone, we wanted to bring you a list of local meetup groups centered around fitness and being active.
Some events in the area are free and some require a small fee to attend. Prices are up to the group and event organizers. We tried to put together a list of the most active groups so that finding an event is easy. Don't let the intimidation of meeting strangers keep you from enjoying some of the great events these meetup groups are hosting. Go out, get active, meet some new friends and most importantly don't give up on your New Years Resolution!
Triton Beach Volleyball – This group is great and we've been a part of it quite a few times. Made up of volleyball lovers, it's open to all skill levels and creates a welcoming and fun environment to learn and play volleyball.
Best Hikes of SoCal – Having hosted over 500 meetups, this group can be your one stop resource for exploring all of the hiking trails in LA.
South Bay Yoga – If you're looking for something a bit more soothing, the South Bay Yoga group always has some great events. Organized by certified Yoga Instructor, Claudia Bumuller, this meetup group is perfect for beginners and experts alike.
Epic Outdoor Adventures in Los Angeles and Orange County – With LA having such a varying landscape, we have the luxury of being able to hike a mountain one day and lay on the beach the next. This meetup group is centered around exploring the different fun and exciting outdoor areas of LA and the OC. Their next adventure is on January 25th! Be sure to sign up before it's too late.
West LA Cycling Club – If cycling is your thing, this meetup group has you covered! With over 400 meetups under their belt, they're one of the largest groups on the area. They host weekly rides from Marina del Rey to Palos Verdes.