Volunteering in the South Bay
Posted by Greg Geilman on Friday, April 25, 2014 at 12:51 PM
By Greg Geilman / April 25, 2014
Comment

Volunteering in the South Bay may be the best way to become more involved in your community. With so many charities to choose from, the process can get pretty overwhelming. Of course the first step is figuring out what you actually want to spend your free time doing and what types of groups you'd want to work with, but with so many out there, that's easier said than done!
Our team of private investigators hit the streets to try and find the best resources for volunteers in the South Bay. Okay, maybe we lied…we don't have any private investigators just yet. But, we did do tons of research and digging to make it easier for you guys to find a place to volunteer this summer!
The first resource we found on our search was The Volunteer Center, South Bay – Harbor – Long Beach. The Volunteer Center is a local nonprofit that focuses on pairing community members with the appropriate local charities. Serving over 650 different community agencies, you can find volunteer opportunities from feeding the homeless to counseling people in a crisis. Whatever your interest, we think The Volunteer Center should be your first stop
If your interest lies within healthcare, try giving Beach Cities Health District a call. They're always looking for volunteers that can help support the different programs and centers they have in the South Bay.
Although a national resource, VolunteerMatch.org is another great tool for finding different volunteering opportunities. We did a quick search to try and find volunteer opportunities that benefit kids in the South Bay. With over 250 results, we're sure finding a charity/event won't be hard!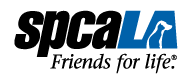 If working with animals sounds more appealing to you, the SPCA in Los Angeles has tons of different ways you can get involved. From volunteering at local events to working in the shelters, we're sure you can find the right fit to feed your love of animals.
We're sure there are countless other ways to volunteer and get involved locally. If you know about any out of the box/interesting charities in the South Bay, shoot us a quick email or leave a comment below! We'd love to cover them for our next blog.