Top 5 Steps for Home Loan Pre-Approval
Posted by Greg Geilman on Monday, October 28, 2013 at 10:29 AM
By Greg Geilman / October 28, 2013
Comment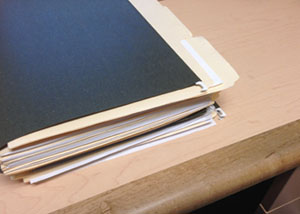 Getting pre-approved is quick and painless (and usually free). Unless you're an all-cash buyer, you'll need to get pre-approved and the best time to do it is before finding your dream home. Most sellers won't even consider an offer unless it's accompanied by a pre-approval letter from a reputable lender. Although the thought of having to get pre-approved is daunting to some, we're here to help and let you know it's less scary than you think!
What we're going to do is break down the process into five bite sized pieces that will hopefully help alleviate some of the intimidation that comes with the process of having to be pre-approved for your home loan.
1. Picking A Lender – When deciding on which lender to use for your home loan, be sure you use one that you trust/have worked with in the past. If you've never gone through the home buying or pre-approval process, don't be shy about asking those in the industry for references. We have a few individuals we recommend to our clients because of the exceptional client service they've provided in the past. With a direct referral, you'll be working with professionals that have proved themselves time and time again. Our Resources page highlights a few lenders that were used and trusted by past clients.
2. Documents Needed For Your Home Loan Pre-Approval – Before getting pre-approved, you'll need to wrangle up a few documents that can help give your lender a complete picture of your financials. We've listed the most popular documents that are needed below although each situation is different so be sure to speak with your lender just to double check!
W2's – Two years worth

Pay Stubs – One month worth

Federal Tax Returns – Two years worth

Bank, Brokerage, 401k/IRA statements – Two months worth

Mortgage Statement – Most recent statement, if applicable

Social Security Card & Drivers License
3. Cleaning Up Your Credit Report – Many may get light headed at the sight of these two words but we're here to reassure you that it probably isn't as bad as you think. One mistake many homebuyers make is attempting to correct their credit on their own. We can't stress the importance of trusting professionals and having them take care of it. Lenders have contacts that they use on consistent bases that can help clean up your report and improve it by 30,40 and sometimes 50 points. The key to being successful in the process of cleaning up your credit report is to contact the right individuals that have experience and knowledge on how to do it correctly.
4. Initial Lender Meeting/Consultation – Once you've spoken to your lender over the phone, you'll schedule a time to come in and present all of the necessary paperwork for pre-approval. Take a few minutes before the meeting to jot down all of the questions you may have and don't be shy about asking them. It's your lenders job to make sure you're fully informed about the process and how they're going to come up with that magic pre-approval amount.
5. Making An Offer On Your Dream Home – When you're pre-approved and have an amount in mind for the home you can afford, it's time to start looking! Didn't we say this was exciting?! The lender will be out of the picture for the time being while you search for the perfect home but once you find the home you want to put an offer on, like an old long lost friend, your lender will kick into gear and start the process of getting you secured for your loan. It's amazingly simple how quick and easy the entire process can be when you use a local expert that has industry contacts with years of experience.
Are there any unique situations you've encountered while getting pre-approved?
Have any pending questions for us? Leave them in the comments or give us a quick call!