7 Things to Consider If You Plan to Rent Out a Home
Posted by Greg Geilman on Monday, February 4, 2019 at 8:33 AM
By Greg Geilman / February 4, 2019
Comment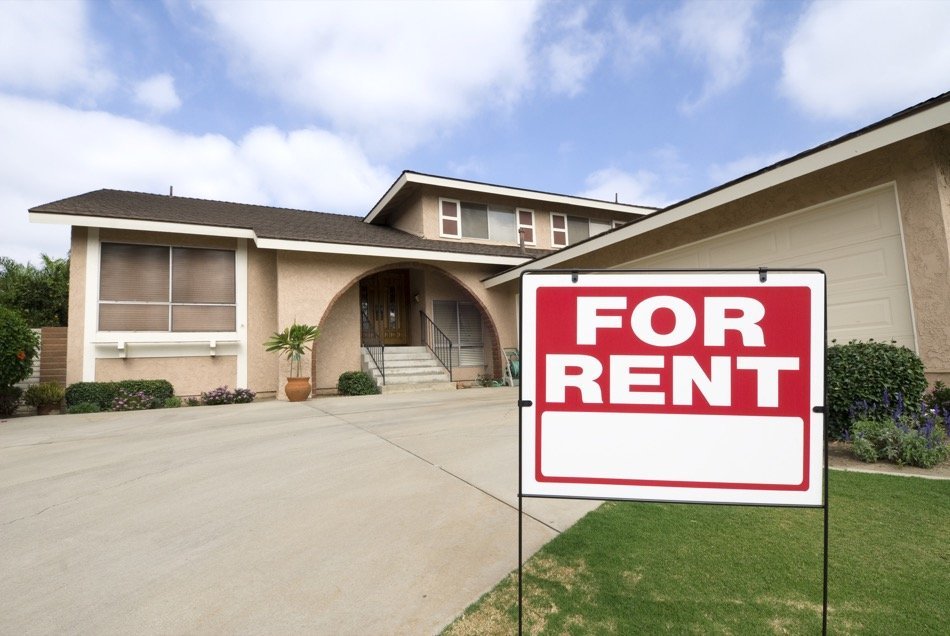 No matter what the reason for wanting to rent your property—a slow real estate market, temporary duty assignment, or a desire for some additional income—becoming a landlord is not always a walk in the park. Here are 7 things you need to know so that your experience is a good one rather than an undertaking to regret.
For informational purposes only. Always consult with an attorney, certified tax expert or real estate agent before proceeding with any real estate transaction.
Set a Realistic Price
Depending on the specific reasons for wanting to rent out your home, it is important to try to cover your annual costs. Ideally, the rent you collect should be enough to pay the mortgage, insurance and taxes on the property, as well as any required charges for provided services or utilities. Depending on the property and existing practice in your area, that might include utilities, landscape or pool care and security services. Also consider the cost of advertising, managing, and budgeting for ongoing maintenance and repairs. Most property managers also suggest that long-term rental property income should be based on a 10 or 11-month annual occupancy rate, noting that unless you sign a long-term lease, the home is apt to sit empty on occasion.
Take Care of Repairs and Maintenance Issues
Before attempting to lease your property, complete any minor repairs and updates that are necessary. Assure that all home systems are in tip-top operating condition. Touch up the paint, be sure doors, windows, locks, railings, appliances and the garage door all work properly, change furnace and air conditioning filters, clean the carpet and repair the roof if necessary. Assume that no tenant will give the home as much tender, loving care as you do, and you won't be disappointed.
Use a Legal, Comprehensive Lease Agreement
There is absolutely no substitute for a binding legal document that spells out all terms and conditions of the lease. Without it, you have no recourse if a tenant defaults on the rent, damages the property or otherwise violates the rental agreement. Check with an attorney or seek information on landlord-tenant relationships prior to entering into a lease agreement. You can even find some lease templates online (here's a good one for US landlords, this tenancy agreement template is designed for UK landlords).
Secure the Proper Insurance
Typically, an owner's policy will have to be amended or altered when a home is leased, either for a short or long-term. Be sure that any insurance in effect on the home continues to protect your interests, not only the property itself, but also for liability and personal injury. In addition, require that a tenant carry rental insurance as well as coverage for personal property.
Establish Record-Keeping Procedures
Impeccable records of financial transactions are required for tax purposes as well as for your own peace of mind. Any real estate you own that is leased to someone else is treated under a different set of IRS regulations. Establish tax-code-compliant procedures before you execute a lease agreement, even with a family member. Also investigate the legal requirements in your locale for collecting, holding, and returning any deposits or prepayments, and know the procedures necessary to document damages and charges.
In some cases, owners must establish separate accounts for rental property income and expenses. Also, establish procedures for dealing with emergency situations or necessary repairs. It is better to plan for contingencies than to deal with middle-of-the-night phone calls, especially if you are out of state.
Find a Great Tenant
Don't laugh. When renting property, you want to find the perfect tenant. Before deciding to lease, view the home as a prospective tenant. It offers a totally new perspective. Use a professional application form that details not only your specifications, lease term, rental rate, deposits, terms and policies, but that also asks specific pertinent questions.
While there are some questions you cannot legally ask during tenant screening, you should check with local authorities about the types of questions you need to ask: employment history, previous addresses, bank information, number of people in the household, pets, credit information, vehicle identification and personal references. Do your due diligence to assure that the applicantion is complete and that all answers are correct. Pay for a credit check, and make phone calls to confirm information.
Never allow a prospective renter to store belongings or to inhabit the property until all the required checks have been performed, and you have received the required funds in your account. Then, always do a pre-move-in walk through of the property, noting anything that might be questionable or lead to dispute later on. Both landlord and tenant should sign and date the document and keep copies.
Consider Hiring a Management Company
Renting a home in Venice is a financial undertaking, and owners should make every effort to protect their investment. In certain circumstances it might be to your advantage to hire a professional management company, especially if you anticipate being a landlord for an extended period of time, or if your business and personal commitments take you out of the immediate area.
For informational purposes only. Always consult with a certified tax expert before proceeding with any real estate transaction.