The Power of Paint - Before & After Pics Inside!
Posted by Greg Geilman on Thursday, April 14, 2022 at 12:09 PM
By Greg Geilman / April 14, 2022
Comment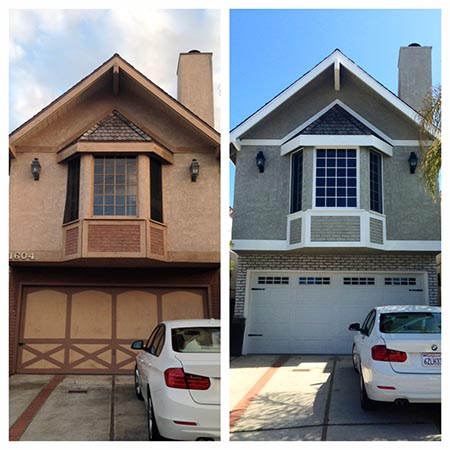 What's a fresh coat of paint worth? My husband and I found out exactly how much after purchasing our first tall and skinny home in Redondo Beach close to three years ago. We had a limited budget, and a long to-do list. After evaluating our list of future renovations, painting our home seemed like the easiest and most cost effective way to quickly improve the look of our new home, inside and out.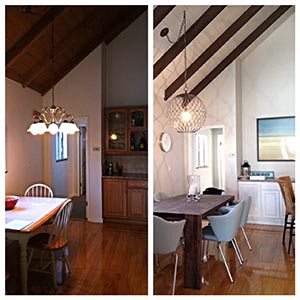 Paint does so much more than freshen up an old outdated room. It can create a mood, an ambiance, an emotion. Nothing gives you more bang for your buck than a $40 can of paint and a hard day's work (OK, I'll be honest, we hired the pros to handle ours…and you would too if you had our ceilings). The exterior of our home was the original "brown on brown on brown"- a total turnoff when we first viewed the house, but fortunately we could see the potential. After deciding on a local Redondo Beach painter, the process was unbelievably painless. Within a week, the exterior of our home was virtually unrecognizable. Along with a new garage door, the house quickly time warped from the early 80's to the 21st century in about 7 days. A transformation that we knew would be appreciated and rewarded when it came time to re-sell our Redondo Beach home.
As for the interior, we knew our budget did not allow for a total overhaul of big-ticket items- like the kitchen and bathroom cabinets, interior railings, and vaulted ceilings- so we decided to give them all a facelift with a fresh coat of white paint.Even with the added expense of painting the raw timber of the vaulted ceiling (think triple the priming and double the coats!). The entire mood of the house changed from dark and traditional to bright and modern. Here's the best part: when we eventually decided to do a "real reno" on the master bathroom, the dollars saved along the way allowed us to make top-tier selections on finishes and fixtures.