10 Things You May Not Know About South Bay
Posted by Greg Geilman on Friday, December 13, 2013 at 10:00 AM
By Greg Geilman / December 13, 2013
Comment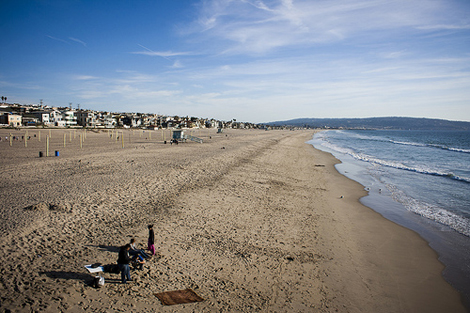 South Bay is an interesting area comprised of Redondo, Hermosa and Manhattan Beach. This area in Los Angeles County is known for many things. Here are ten things you may not know about this area, however.
George Freeth introduced the modern world to surfing in Redondo Beach in 1907.
South Bay is home to a flock of wild parrots, which is known as one of the largest in the country.
Hermosa Beach is home to the Ironman competition. This is one of the craziest events you will experience throughout the year. Contestants start by paddling a surfboard for a mile, then they run a mile and after that they finish a six-pack of beer. The winner is named after holding the beer down for at least 15 minutes.
The South Bay is home to major oil, automotive and aerospace companies that are some of the largest employers in the area.
South Bay provides some of the best Mexican cuisine in the state from restaurants such as, El Burrito Jr., Amigos Tacos and El Gringo.
The Fire Chief drink is found here at the Redondo Beach Pier. Old Tony's is the home for the drink and it's lit on fire when served.
Beverly Hills 90210 was filmed at Torrance High School.
A spot found in Redondo Beach known as "Burnout" is not only a top surfing beach, but also known for wild parties from back in the prohibition days. Large bonfires were lit on the dividing line during these parties.
Some famous bands that originated from the South Bay area include The Beach Boys, Pennywise, 98 Mute, Redd Kross and many others.
World Class surfers have come from this area including legends, such as Hoppy Swarts, Jim Bailey, Greg Noll, Dewey Weber, Leroy Grannis and many more.
This very popular area on the coast is known for so many outdoor recreational activities, it's no surprise that top surfers came from this area. However, some of the other things on this list may have caught you by surprise.
Did we miss any cool facts you know about the South Bay? Let us know in the comments below!