Switching Light Bulbs: A Guide for Homeowners
Posted by Greg Geilman on Monday, October 7, 2019 at 8:23 AM
By Greg Geilman / October 7, 2019
Comment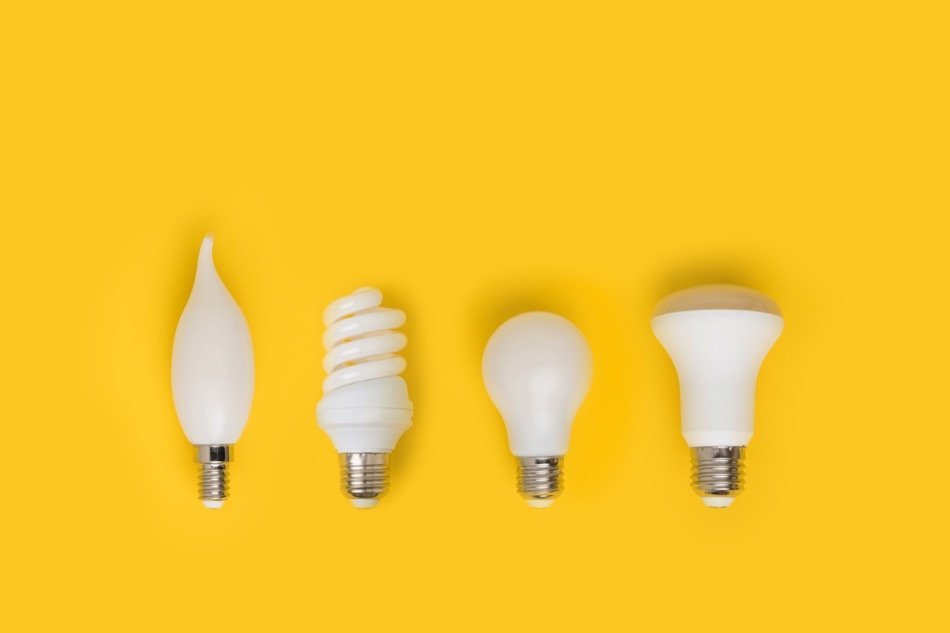 The type of light bulb Westchester homeowners use in their home could have a big effect on how much energy their home uses. Choosing the right light bulbs can reduce your home's carbon footprint and can also improve your quality of life by reducing your utility bills. If you're a homeowner who is thinking about changing your light bulbs to add more energy efficient home improvements, here's what you need to know.
Choose the Right Kind
There are many different kinds of light bulbs homeowners can buy.
LED's
LED light bulbs are more efficient than traditional bulbs by about 80%, and they last up to 25 times longer. LED light bulbs can be finicky. This means the bulb must be purchased based on the type of light fixture it's being installed in.
Some LED bulbs cannot be installed in fully enclosed light fixtures, like the kind of light fixtures found attached to the ceilings of the home. Homeowners who want to install LED bulbs in their home should read the details carefully before picking an LED bulb for them.
Halogen Lights
Halogen lights function similarly to incandescent bulbs, but they contain a gas to brighten the light. Halogen lights are not as efficient or long-lasting as LEDs, but they're also more flexible than LEDs, and don't fail as easily as LEDs. Halogen lights are 25% more efficient than incandescent light bulbs, and last about three times longer.
Smart Bulbs
Smart bulbs are a type of LED light that can be controlled via smart phone, tablet or home computer. Smart bulbs are basically as efficient as standard LED light bulbs, but because they can be controlled by a computer program, they offer more convenience.
Compact Fluorescents
Compact fluorescents are about 75% more efficient than traditional incandescent light bulbs, and last about ten times longer. These light bulbs are easily recognized by their strange, curly shape.
Pay Attention to Color
For many years, one of the complaints about energy-efficient light bulbs was their bluish color. Over time, light bulb manufacturers have found ways to make their light bulbs more attractive. Consumers purchasing new light bulbs for their home should pay attention to the relative warmth or coolness of the bulb's coloring, to ensure that they get the right product for their needs.
Want to Further Reduce Your Energy Bills? Talk to a Contractor
If you're a homeowner who would like to reduce your energy bills, replacing your light bulbs is just one way to get the job done, comments zero-waste blog Escapewaste.com. Talk to a contractor to find more ways to improve the energy efficiency of your home.