South Bay Pocket Listings
Posted by Greg Geilman on Friday, October 5, 2012 at 3:56 PM
By Greg Geilman / October 5, 2012
Comment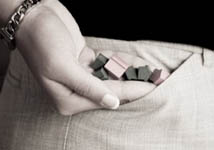 Over the past few years the term "pocket listing" has become a commonly heard phrase. In a low inventory environment, it's certainly a popular option for quietly placing a home on the market. Pocket Listings are known as "off-market" listings that a seller and agent keep tucked away in their pocket. Historically these listings were seen as an exclusive commodity typical for high profile people and very luxurious homes. This way, the property could be marketed on the quiet side and was passed under the radar.
Today there are more people looking for homes than there are homes for sale in the South Bay. So when a great location comes on the market, it is immediately seen by hundreds of buyers and inevitably it is off the market as soon as it arrived. Such was the case for a family in the Redondo Beach area. This family originally lived in Northern California for years and were actively searching for a home in the South Bay. Their dream home was out there, but others were beating them to the punch. Everything that became available was shortly sold and off the market.. They quickly found a local real estate agent who was well versed in the South Bay real estate market had their finger on the pulse of the new and existing inventory of homes. Because their agent knew the ins and outs of the local market, a "pocket listing" that matched their criteria surfaced. A showing was scheduled, an offer immediately placed and escrow opened days later. It was an easy and enjoyable transaction for everyone involved.
Pocket listings have become more commonplace in the local real estate market and are a great way to reduce the competition as a buyer. Finding a knowledgable South Bay Realtor who is well versed in the local market is key to ensuring that you see everything (both on and off-market). If you have specific needs or are having a hard time finding what you want out there, we may be able to help you. Feel free to give us a call at (310) 853-3073.