South Bay Homes: Installing A Pool
Posted by Greg Geilman on Wednesday, August 1, 2012 at 12:33 AM
By Greg Geilman / August 1, 2012
2 Comments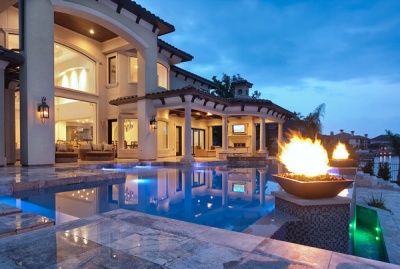 Swimming Pools have always been a part of the American dream. Even though many of us have ocean view homes, a private pool can be a very desirable addition to a home in the South Bay. Whether you want take a dip or create a relaxing hideaway, a swimming pool is often at the top of the wish list for most South Bay home buyers. Usually the first question is going to be "How much does it cost to install a pool?" There are a plethora of options to consider such as size, depth, decking, type of liner, and a host of other amenities. The average price range to put a pool in your home in Palos Verdes or Redondo Beach is $30,000 - $100,000. If you want more high end add-ons for your luxury home such as a spa, outdoor fireplace, a waterfall, etc., then the price tag could start at around $100,000 to $150,000.
Now that you have ideas floating around about what your perfect water oasis might look like, the next question homeowners usually ask is "how long will it take to install a pool?" Well the standard amount of time for your oasis to be built is approximately 8 – 10 weeks. If there are any custom additions, it can take longer.

So wherever you live, a swimming pool is the perfect enhancement for your backyard and the best way to create that water oasis you have always been wanting. So stop dreaming and get to work on your pool today and don't forget your swimming lessons.