Six Questions to Answer Before Deciding to Buy A Fixer Upper
Posted by Greg Geilman on Monday, July 10, 2017 at 11:24 AM
By Greg Geilman / July 10, 2017
Comment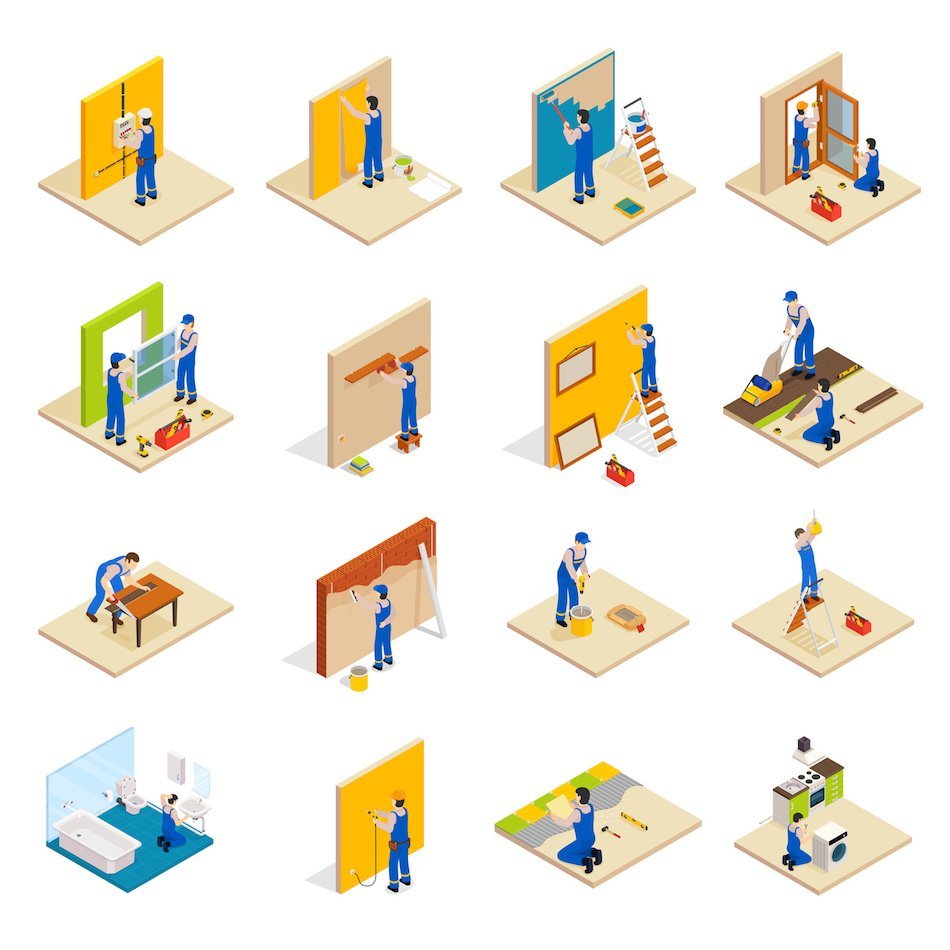 Many buyers love charming older homes in up-and-coming neighborhoods. Many enjoy tinkering around working on home projects. Sometimes, a buyer's budget just won't support a new, move-in-ready house, particularly in competitive markets like Hermosa Beach.
Whatever the reason a potential home buyer is considering buying a fixer upper home, it's not a bad choice. Homes that need work can end up being dream houses if the owner proceeds strategically and knowledgeably during the renovation process. On the downside, they can also be money pits with unforeseen expenses that tank even the most determined fixer-upper owner.
Buyers should think carefully and answer these six questions honestly before deciding to buy a fixer upper.
Buyer DIY Skill Level
Can you tear down a wall before breakfast, or does using an electric can opener confuse you? Hiring professionals costs much more than buying materials and donating the labor for the projects, but it is a valuable asset for those who cannot do the renovations themselves. Buying a fixer upper home is the best idea for those with at least a bit of renovation experience.
Renovation Budget
Deciding to buy a fixer upper can lead into tens of thousands of extra dollars to get it into pristine condition. However, one of the main reasons people go for homes that need lots of work is to save money. It's important to consider the overall budget, how much of the project needs to be completed immediately and the tasks that can be tackled down the road. And remember, most home projects end up costing a bit more than planned.
Understanding how much needs to be budgeted when deciding to buy a fixer upper means knowing.
Which Repairs are Necessary?
Flooring, cabinets, painting, replacing brick veneer siding and new bathroom tile sound like intimidating projects but are actually manageable and can be worked on as the homeowner has time and resources. More worrisome issues are those that deal with electric, foundation, roofing, and structure. Any of these can easily tank even a robust budget.
Is the Price Reflective of the Condition?
When deciding to buy a fixer upper home, remember that price is the most important element of buying a fixer-upper because the savings ought to be funneled back into renovations. The home seller most likely understands the property isn't going to bring premium pricing because of the its condition. Work with a real estate agent to help determine a competitive offer. Remember that every dollar saved on the purchase price can go into the renovation budget.
How to Ensure the Fixing Up List is Complete?
It's imperative that buyers don't take the home seller's information at face value. Hire a reputable home inspector to check out the house from top to bottom and give the buyer a detailed report. A professional home inspection helps minimize the chance of dealing with nasty, budget-busting surprises during the renovation process.
Is the Investment Worth It?
The last thing you want to do is sink more money into a house than you could ever recover. Check out the neighborhood, the other homes, and the school district. A neglected home in a good area tends to be a better fixer-upper decision than one in an inconvenient section of town, or one in a high-crime area with sub-par schools.
Deciding to buy a fixer upper can yield a wonderful investment and a beautiful dream home, if the purchase is well-planned. Answer these question before you make a move, and you will be more likely to make the best decision for you, your family, and your financial well-being.