Selling Your Home? Stage! Don't Sell Your Home Empty
Posted by Greg Geilman on Monday, October 30, 2017 at 12:35 PM
By Greg Geilman / October 30, 2017
Comment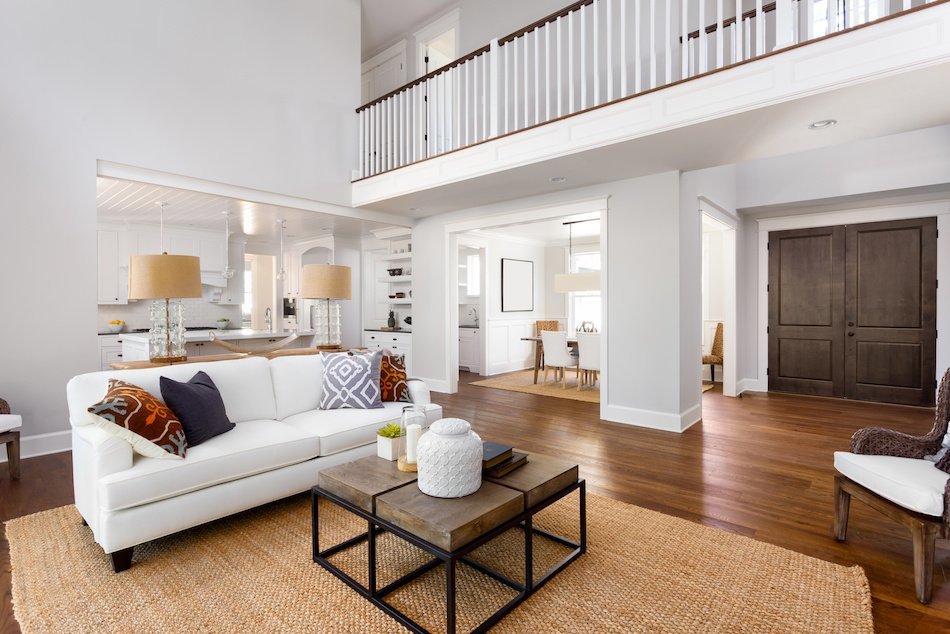 Whether due to work or another obligation, homeowners may be put in a situation that forces them to move quickly and buy a new home before they can sell the current one. In these sorts of cases, homeowners may move out all their furniture and choose to sell the home empty. However, this is a decision that can cause a lot of harm and prevent the home from selling. Here's why empty homes can be harmful and what homeowners can do to fix it.
Empty Homes Can Seem Uninviting
When buyers come to see a home, they often judge a home by the way the rooms look, even if the furniture in the home isn't the same as what they will be bringing with them. Therefore, when a home is staged empty, homeowners have more trouble envisioning the home with furniture in it and may even perceive it as being less homey. If a home has furniture and looks like someone has been living in it, it can be much easier for buyers to envision themselves living in the space or using their own furniture to decorate it.
It's Difficult to Tell How Large Empty Rooms Are
For most people, it's difficult to gauge just how big a room is if it's completely empty. When buyers come to see a home, they try to visualize how the furniture they already own will fit inside it and how they'll be able to arrange it. Empty rooms have a tendency to appear far smaller than they actually are, so buyers end up thinking that they really are small and they either don't have enough space for their needs or won't fit their furniture.
Buyers Focus on the Negatives Instead of Positives
When there's no furniture in a home, it's difficult for buyers to see the home's best features because there's nothing to show them off. So instead of focusing on how much space the living room has and how it will be perfect for entertaining, they focus on things like creaky floors, uneven carpets, marks on the walls, and so on. If there's nothing to draw a buyer's focus to the positive aspects of a home, they may end up overlooking all of the best features in the home.
Staging a Home
In order to avoid all the problems that come with trying to sell an empty home, the most important thing a seller can do is leave their furniture in the home until after it has sold. But if that isn't an option, having the home professionally staged can be a solution to the problem.
Professional home stagers make their living bringing furniture into homes and making them look like they've come directly out of a magazine ad. Hiring a home stager for your Santa Monica home can be expensive, though. Many home stagers will typically charge a fee just to meet with them regardless of if the homeowner decides to use their services. And after that, the homeowner will be charged for all the furniture used in the home and for how long it's needed for. Home staging can easily get expensive, but it can also be worth the money if it helps the home sell quickly and for a higher value.
Homeowners can also choose to stage the home on their own by buying second-hand furniture or borrowing furniture from family or friends. When it comes to DIY staging, most people don't readily have the money available to completely furnish an entire home, but it isn't necessary to go that far. Just some furniture that shows buyers the home's capacity and gives them ideas can be enough.
Selling an empty home should be avoided whenever possible. By staging a home, homeowners can help ensure that their home doesn't spend unnecessary time on the market, and who doesn't want their home to sell quickly?