Selling Your Home? Four Painting Ideas to Help Add Value and Appeal
Posted by Greg Geilman on Thursday, June 7, 2018 at 12:47 PM
By Greg Geilman / June 7, 2018
Comment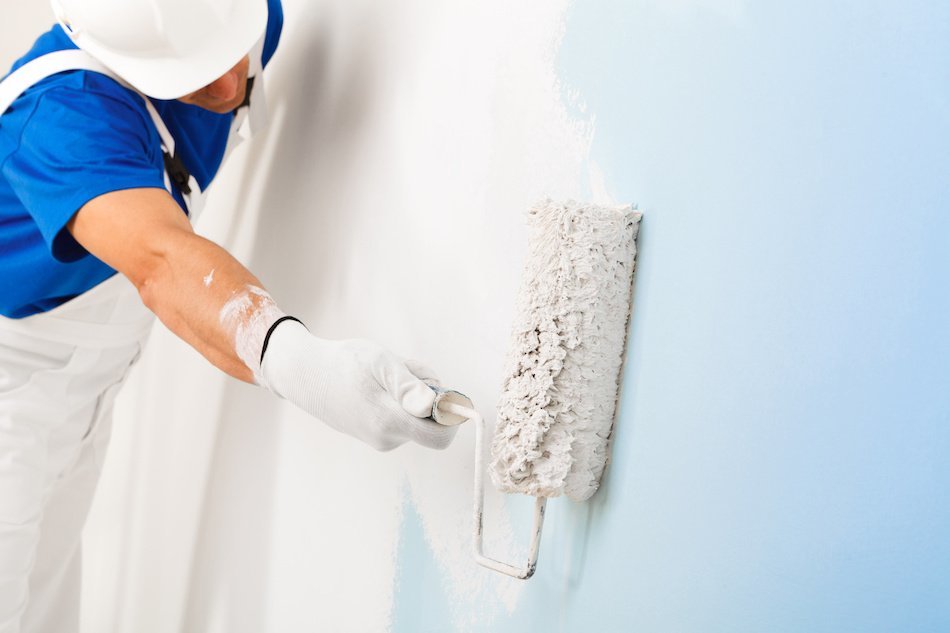 When the time comes for a homeowner to prepare their home for sale, a fresh coat of paint is often one of the first improvements on the list, and for good reason. Painting the interior of your home covers many of the signs of wear that make homes feel tired and dated. In addition to making rooms look clean and new, however, painting when staging a home to sell offers even more affordable ways to add value and appeal in home staging.
The Benefits of Painting a Home When Staging to Sell
Should you paint your home before selling? Most homeowners stage homes with the intent of increasing the overall value by presenting it in the best possible light. Since interior painting offers a 107 percent ROI for a home and only costs a few hundred dollars, the benefits of painting homes to sell is substantial.
Here are a few other advantages of painting a home before selling.
Paint Can Help Sellers Deal With Lingering Odor Issues
Odors are one of the biggest hurdles for homeowners to overcome when selling. Whether its from pets, cigarettes, or cooking, paint can often help overcome these smells and make the home look and smell fresher and more welcoming. Sellers who have an odor issue to deal with should look for odor blocking primers and paints made specifically for indoor use and be careful to follow the directions carefully when applying these products.
Paint Can Make Ceilings Look Higher
Low ceilings can be a deal breaker, especially if they look even lower than they actually are due to dark or drab color choices. To avoid this problem and make any small room feel more spacious when painting a house to sell, sellers can use a variety of paint techniques, including:
Bringing ceiling colors several inches down onto the walls to draw the eye upward
Removing heavy crown moldings and painting both walls and ceilings in the same shade to keep the eye moving
Using a high-gloss paint on the ceiling that will help to reflect light and brighten up the entire room
Some painting techniques like these can be tricky to do as a DIY project, so sellers may want to hire a professional to get the best results.
Paint Can Add a Much Needed Focal Point
Homes that are somewhat plain can often benefit from the addition of small amounts of color, such as a single accent wall or using an unusual color on the ceiling to draw the eye upward. These updates can give sellers a competitive edge in hot real estate markets like Palos Verdes. Remember that strong colors are best used sparingly to help add interest, so take care not to use too much and risk overpowering the room or the buyers who are viewing it.
Paint Can Help Make Buyers Feel More Welcome
In the not-too-distant past, sellers were often told to repaint their rooms in shades of taupe, sand, or light tan to neutralize them and allow buyers to more easily picture their own things in each room. Unfortunately, removing all the color from the home also removes much of the personality that many buyers find appealing. Especially when planning to DIY paint your home, homeowners should consider popular colors before they even reach the store.
Unlike past sellers, today's homeowners are encouraged to use color, especially those colors that will engage buyers and make them want to spend more time inside. Here are a few paint colors that can sell houses more quickly:
Using warm colors in kitchen and informal dining areas that are known to stimulate hunger, such as bright reds, yellows, greens, or oranges.
Using peaceful, soothing colors that create a restful feel in bedrooms, such as soft blues, grays, and aquas .
Using colors that are calming, yet colorful for spaces where the family will spend time relaxing and hanging out together, such as jade, turquoise, or green.
When choosing paint colors, sellers should keep in mind that using darker colors will make small spaces look even smaller, while lighter colors can help to enlarge rooms and make them feel more spacious.
How to Paint a Home Professionally
Because the cost of having a home professionally painted is more expensive, some homeowners choose to paint their homes as a DIY project instead. Though painting is a fairly simple home projects, some considerations should be taken to ensure it's done correctly.
First, the homeowner should prepare each room to be painted. Move furniture away from the walls, take down any wall hangings, and lay down a drop cloth along the floor so any spilled paint doesn't stain the flooring. Homeowners should tape electrical outlets, light fixtures, and anything else on the wall they don't want to unintentionally paint. Homeowners can also go to the store and pick up a few paint swatches to help them decide which will best suit the room.
Next, homeowners can go buy their paint. Any local hardware store should carry paint and offer paint mixing, so homeowners can show their paint swatch to a paint technician to have the color mixed and offer advice on how much paint is needed. One gallon of paint can cover roughly 400 square feet of walls, so homeowners should measure the square footage of the walls they want to paint to determine how much they need. Remember, if more than one gallon is needed, homeowners should mix the gallons together in a larger bucket to ensure color consistency.
Finally, homeowners can begin the painting process. Remember to paint top-down: paint ceilings first, then the walls, then finish with the trim. Painting the edges of the walls, known as "cutting in," should be done with a paintbrush to ensure maximum cleanliness and accuracy. When using a paint roller, consider using a liner with the paint tray for easy clean-up. Paint one wall at a time and apply two coats to each wall to ensure an even covering of paint. In the event of paint drips, roll over them gently with the roller to spread them along the wall. Once the wall has been painted and dried, the trim should be painted with a paintbrush.
After the entire space has been painted, it's time to clean up. Latex-based paints can be washed out in the sink, though oil-based paints require additional consideration. Use hand soap and a comb or nylon-cleaning brush to clean paint from the bristles of the paintbrush, and store the paint with the lid tightly secured if any remains.
For more assistance with choosing the right colors, paint types, and techniques, sellers can ask their real estate professional to tour their home and make suggestions geared to helping the home show better and sell faster.