Selling With Pets: Tips to Prepare and Show Your Home
Posted by Greg Geilman on Tuesday, October 4, 2016 at 11:30 AM
By Greg Geilman / October 4, 2016
Comment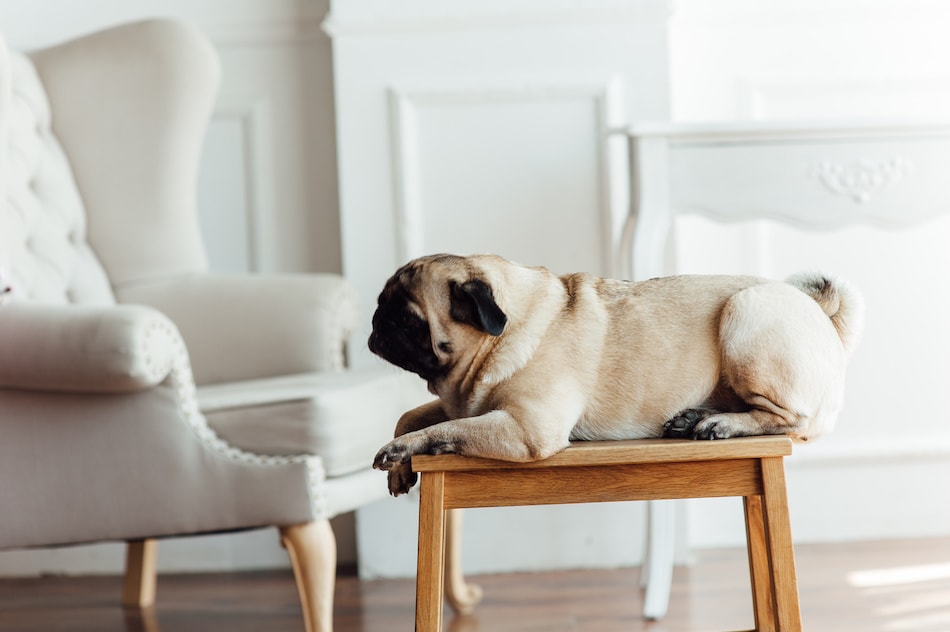 Pets are part of a growing number of American families today. Statistics show the number of households in American that include one or more dogs is approximately 37-47% and the approximate number of households with one or more cats is slightly less at 30-37%. Even though we love our pets, most pet owners will confess to having concerns about how their pet-friendly home will compete on the real estate market when the time comes to sell.
If you are a pet owner preparing to put your home on the market, the following information can help you ensure that your home is fully prepped and ready for marketing and able to impress even those buyers who haven't yet acquired a four-legged family member of their very own.
Preparing the Pet-Friendly Home
No matter how careful pet owners are, the presence of pets inside the home usually creates specific challenges for thoroughly cleaning and maintaining the home. Some examples of these include:
Potty training accidents and muddy paws can result in stains on rugs, carpeting and upholstery

These messes will need to be professionally cleaned or replaced before marketing the home

Pet hair and dander that accumulate on furniture and in crevices

You will need to do more frequent cleaning and vacuuming while the home is being marketed for sale

Claw and nail damage to wall coverings, window screens and flooring

These will need to be repaired before showing the home

Landscaping issues from pets, such as holes in the lawn or areas worn bare by pet traffic

Shrubbery or grass should be mended and/or replanted, if possible

Homes where pets use the yard as a bathroom

The yard should be cleaned and freshened to ensure prospective buyers can see the yard at its best without any distraction
Curing these potential issues, along with any others, should be done as part of the home's preparation for marketing.
When evaluating your home for any potential pet issues, remember that it can be more difficult for you to notice certain pet-related issues in your home, such as odors or wear on surfaces than it will be for a prospective buyer who is unaccustomed to sharing a home with pets. Your real estate agent can help you recognize the pet-related issues in your home that will need to be addressed before putting the home on the market.
Showing Strategies for the Pet-Friendly Home
Although you may love your pet, it's best to assume potential buyers would prefer to not have them running around during the showing.
Once you have taken care of any pet-related condition issues in the home, you will also have to determine how you will handle showings as a pet owner.
If the pet must be present in the home when it is being shown, you will want to find some way to comfortably confine them or remove them from the home for both their safety and the comfort of the buyer.
Unrestrained pets may be wary of strangers in their home and become aggressive or even stray from the home, if the buyer agent or prospective buyer accidentally leaves a door ajar while looking at the home, allowing the pet to slip outside.
If your pets are crate-trained, restraining them inside their crate in a quiet area of the home during showings can be a great way to handle this issue. Pet owners may also wish to remove their pets during showings by taking them for a stroll around the neighborhood or to a nearby park.
Successfully showing a home with pets starts by making a plan to ensure that your pets are kept calm and comfortable while allowing prospective buyers the freedom to view your home easily. In most areas of the nation, the seller's agent or their office is the point of contact for buyer agents who wish to show the home.
Pet owners should work with their agent to determine how much notification they want their agent to give them before each showing in order to get their pets safely into their crates or out of the home before time for the showing appointment.
Overcoming Unexpected Obstacles When Selling a Pet-Friendly Home
Sometimes, even the most carefully prepared homes will still face certain challenges or obstacles while being marketed for sale. For pet owners, these obstacles might include some type damage or wear on the home that cannot be remedied before showing the home.
An example of this might be a scenario in which the carpet needs to be replaced but the seller lacks time or funds to do so. To remedy this type of problem successfully, sellers can consider offering a buyer credit at closing that will cover some or all of the cost for replacing the carpeting. This allows the seller to use funds from the sale of the home to cover the cost, while still providing the buyer the new carpeting they want as part of the transaction.
Pet owners who find themselves facing this type of obstacle during the marketing process can ask their real estate professional to help them negotiate a solution that will be fair to both buyer and seller.
Overall, selling your home when you own pets is a manageable endeavor. You will definitely need to put some work in to making everything presentable, but it will be well worth the effort.
#hw