Selling Tips: Home Improvement 'Sins' to Avoid
Posted by Greg Geilman on Tuesday, December 26, 2017 at 7:52 AM
By Greg Geilman / December 26, 2017
Comment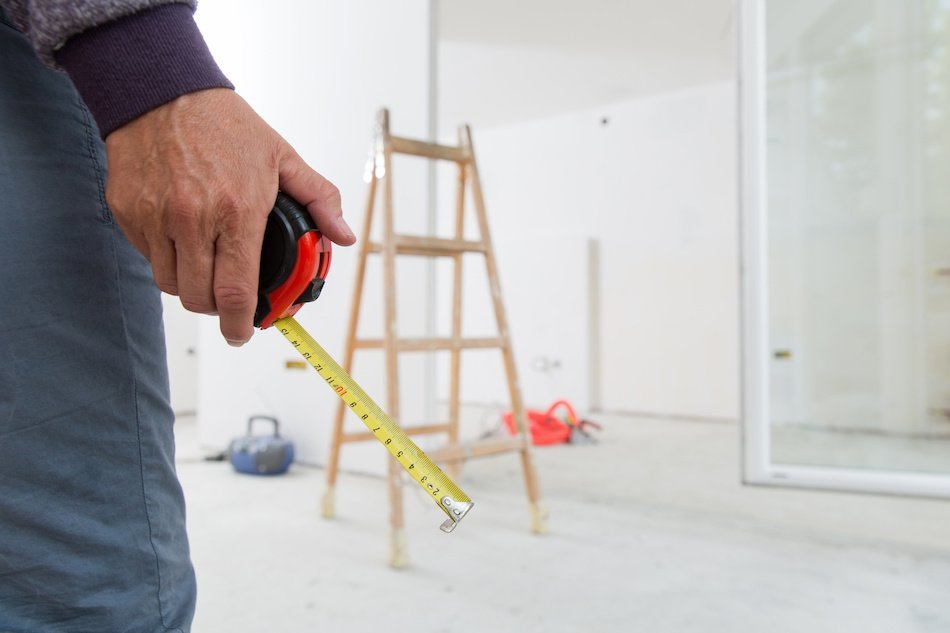 Kitchens and baths sell houses. It's common knowledge, and the return on investment of well-executed renovations is high, sometimes as much as 85-90 percent. But what about man caves and attic libraries, basement bars or home theaters? It all depends on the price range of the home, the quality and the cost of the improvements and whether the expected return is realistic. Some home improvements will attract positive attention; other "home improvements" will send potential buyers screaming from your property.
Over-the-Top Luxury Home Improvements
Unless the home is a unique country estate, it does not exist in a vacuum. Every neighborhood has a distinctive character. Plan exterior renovation to complement the existing streetscape. Don't let your home become "that house" in an unfavorable way. In addition, try to keep the total remodeled value of both interior and exterior improvements in line with neighborhood values. Look at sales averages, or check city tax rolls. Strive for a mid-range valuation when the project is complete.
Lavish home improvements like steam showers, in-home movie theaters, and full kitchen remodels with granite countertops and a Viking stove do have a place, but that place is in a luxury home. For homeowners in more modest neighborhoods, over-renovation is a real possibility when it comes to remodeling a home. When renovating a home, compare the value of prospective home renovations to listings online of homes in the same neighborhood. By comparing the home to that of the neighbors, a homeowner can ensure that their renovations don't get too out of hand or over the top.
Installing a Pool
Pools are a divisive presence among prospective home buyers. To some, pools represent a great chance for summer relaxation, exercise, and fun in the sun—and in the water. But for others, pools represent monthly expenses, constant upkeep, and a minimal annual use that doesn't offset the cost of maintenance. For homeowners considering the installation of a pool, there are a few factors to consider if the investment is worth the returned value: One, how long the pool will be in use before sale, and two, where in the country the home is located.
If the current homeowners want to use a pool and plan to live in the home for a few more years, a pool is a good addition in terms of use. However, pools may only add about seven percent onto the total value of the home purchase, so it's rarely a wise investment in terms of value added when it's time to sell. Additionally, location plays a factor. Installing a home in a neighborhood with a warmer climate like Palos Verdes is more likely to earn back value than it would in a colder climate where it can be used less often.
Specialized Spaces
Multi-use spaces are always seen as more valuable to buyers than single-use spaces, and when it comes to specialized spaces with hobby use, this becomes even more true. Whether it's a wine cellar, an in-home theater, a sun room, or even a home office, buyers may not have a use for these rigidly defined spaces, and they won't want to pay for them in the home's sale price. The rule, again, is to add these if you want them and intend to stay in the home for at least a few years, but otherwise, these improvements won't yield a high return on investment.
Master Suite Addition
Additions in general are incredibly costly, but this is especially true for a master suite addition, which can run up over $100,000. Considering the master suite may only recoup about 53 percent of the investment, this is a steep loss for the homeowner. Atop that, the value it has in the eyes of buyers can vary by generation: Boomers and other older generations enjoy large homes with large master suites, meanwhile Millennials shy away from larger homes, as they represent more space to fill and more money to spend on furniture.
A Final Word on Quality
Don't be tempted to skimp on finishes and workmanship, no matter what the budget. If you have DIY skills, know the extent of your expertise, and resist the temptation to perform work that's "above and beyond." Durability, suitability and style should be primary goals, whether it's a bathroom redo, new kitchen counters or flooring throughout the home. Don't ever be tempted to skimp on quality, and know that bargain prices are not always bargains.