Secret Sources For A Down Payment
Posted by Greg Geilman on Monday, April 22, 2013 at 7:45 AM
By Greg Geilman / April 22, 2013
Comment
Coming up with a down payment can seem like an overwhelming obstacle to conquer. In the process of becoming a homeowner, saving money is by far one of the biggest tests. This process can be a hurdle, but there are many options out there to help. It is important to see the process as an opportunity versus an obstacle.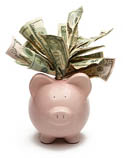 Yes, it takes alot of discipline and financial planning but it can be accomplished by practicing money management habits and making clear choices.
Don't be too concerned that you will miss a good home opportunity while you are saving for your downpayment. The more money you are able to save and place on your downpayment, the more choices you will have when it comes to purchase price and your monthly payment.
We have included a handful of lesser known ways to boost that money pile.
-Check within your City for local programs that might be operated by city governments and counties. Of course, these rules will vary and it is important to research what specifically fits your needs. For instance, some programs might be designated to help first time home buyers and might include certain criteria for you to meet. For instance: Completing a education class about the homeownership process. Some programs offer larger bonuses for buyers who purchase a property that is currently bank-owned. To begin this process of researching, jump on the internet and research your city, county and state websites for these programs.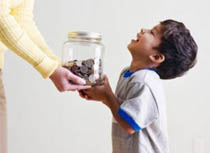 -A portion of your downpayment can be derived from a form of "gift money" which many mortgage programs will allow. It is important to ask your mortgage professional how much money you can receive from parents, family and friends that will satisfy these guidelines. A gift money letter might be required in this process to guarantee that the person giving the money did not take on a loan themselves. Consider all emotional aspects of borrowing or taking money from those that are closest to you. Evaluate this option very carefully and make sure there are no unanswered questions before continuing. Another option allows couples to register for a downpayment through FHA Bridal Registry, allowing anyone who wants to donate in big or small amounts.
-Agencies that hire any first responders such as fire personnel or police officers, or agencies that are looking for top-level recruits, sometimes make down payment programs available to the staff. These might be in the form of relocation assistant programs so check with your Human Resource department for any programs that you can qualify for.
-Answer the question, "What really matters to me?" If your answer is purchasing a home, look at your income and see where you can make necessary changes. Lunches out, expensive gym memberships, extra vacations, etc can put a hefty dent in your downpayment savings. You can still enjoy these luxurious but in a new and inexpensive way. Start grocery shopping and planning your lunches and dinners, check out Pinterest for some new workout routines, or take a stay cation and enjoy your local area. Start transferring your daily Starbucks addiction costs to a saving account and watch it add up.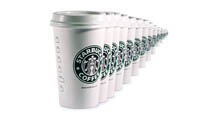 These are just some options to increase your downpayment fund. Redirecting your money will take time but we challenge you to start this new year by thinking critically about your finances and maybe you will be searching for your dream home faster than you thought.