A Simple Seasonal Schedule for Keeping Up With Home Maintenance
Posted by Greg Geilman on Monday, October 14, 2019 at 9:11 AM
By Greg Geilman / October 14, 2019
Comment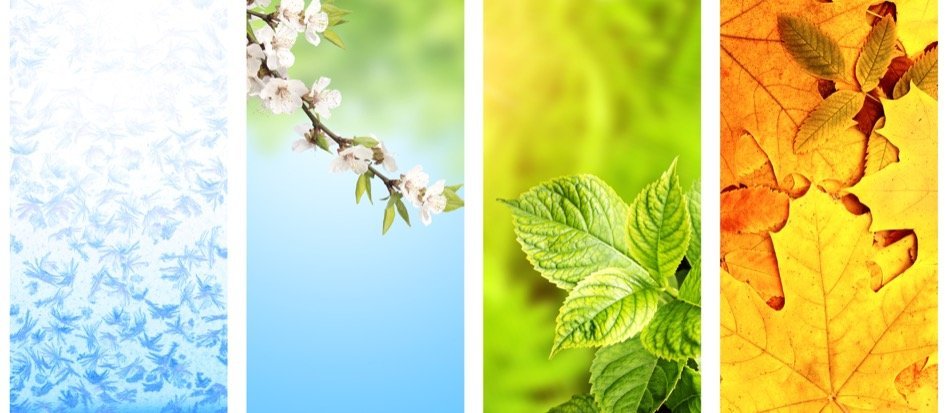 Homes require upkeep year round, but El Segundo homeowners can ease many woes and prevent a number of breakdowns with essential preventive maintenance. Many duties are more relevant and essential to prepare for upcoming seasons, so here's a short checklist of home maintenance duties for fall, winter, spring and summer.
Fall Maintenance Checklist
As autumn arrives, there are a number of projects homeowners need to tend to or recruit professional services to handle for them including the following.
Autumn Lawn Prep—Clean out the gutters, rake the leaves, prepare biannual blooms and remember that the best time to aerate lawns is in the fall.
Check Heating Systems—Forced air systems, fireplaces and furnaces should have an inspection by a professional to be cold-weather ready.
Windows and Doors—Check for weather stripping and caulking issues, and make arrangements for replacements of leaking or old windows and doors. Add fresh caulk and replace wether stripping if necessary, and clean any screens.
Roofing—Fall is famous for stormy, cool weather and a roofing inspection is essential to detect any problems before missing shingles or damaged roofing causes additional problems.
Winterize Plumbing—Insulate and wrap up outdoor spigots, drain and put away hoses, and prep the sprinkler system appropriately for the season.
Fall is also a great time to handle quite a few last-minute tasks before winter rolls in. This might include shutting down a swimming pool or spa for the season, refinishing the deck while the weather is cooler, or installing new siding or windows if these are on the 'to-do' list. If exterior painting is a thought, this could be a good time to do so unless the wintertime promises to bring potentially damaging storms that may make waiting the wiser call.
Winter Maintenance Checklist
Winters can be a bit harsh depending on your locale, and this can result in a few major problems if homeowners are not properly prepared by taking these actions before chilly weather arrives.
Cover any exterior air-condition units or remove window units.
Check roofing and gutters for damage post storms.
Periodically check the basement for leaking during thaws.
Clean home drains in sinks, showers, tubs and dishwashers.
Vacuum the oven exhaust fan, ventilation hose for dryer and refrigeration coils.
Those who routinely expect severe winter storms and long periods of settling snow may want to take extra steps to prevent the formation of ice dams during the season. This helps preserve the integrity of roofing and prevents unexpected snow slides off the eaves. Even though they are wrapped tight, be sure to check exposed outdoor plumbing zones for any signs of ruptures or leaks.
Spring Home Maintenance Checklist
Spring is one of the best times of year to get outside and take care of home maintenance tasks that both beautify and prepare your home for warmer weather. In addition to that essential spring cleaning list, add these key spring home maintenance duties.
Have any heating-only-related systems shut off and air-forced cooling systems inspected by an HVAC professional.
Inspect the roof for any winter damage, such as peeling materials, loose shingles, and degraded flashing. Make repairs if necessary as soon as possible to prevent attic and interior damage.
Clean away any exterior debris by power-washing siding, sidewalks, driveways and windows.
Get the septic pump and tank inspected and cleaned as necessary.
Take a look at the door and window caulking and weather stripping to check for any compromises. Use an appropriate filler to replace caulk and install new weather stripping if needed.
Drain the water heater and flush out debris that often result from the process of corrosion such as rust.
Fertilize the lawn, gear up sprinkler systems, and remove outdoor insulation and wrapping to be landscape-ready to create a beautiful springtime lawn.
Summer Maintenance Checklist
Summertime is often too hot for intense projects, so homeowners should work on indoor projects when possible. Some small but often important maintenance tasks to consider might be refinishing shoddy cabinets or renovating the bathroom to the modern era. Some additional maintenance ideas for this season include:
Oiling door hinges, drawer slides and garage door opener rails.
Deep-cleaning the carpets and drapes, and washing blinds and window coverings.
Cleaning out the refrigerator thoroughly and cleaning the heating coils.
Checking around all plumbing implements for leaks and looking in the attic and basement for signs of water damage.
Trimming back trees and pruning shrubs.
With this simple checklist, you'll breeze through the seasons with minimal problems knowing you've done ample preventive home maintenance that both preserves the home's integrity and makes your abode more aesthetically pleasing.