Resources for Local Open Houses
Posted by Greg Geilman on Monday, November 4, 2013 at 10:38 AM
By Greg Geilman / November 4, 2013
1 Comment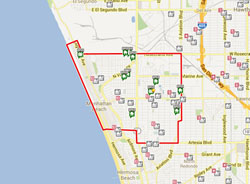 Open Houses are a vital part of the home buying experience; especially for buyers that are not 100% sure about the type of home they'd like to buy and the features they'd like. Because today's market is moving so quickly and homes on the market are being sold almost instantly, it's important to know what you're looking for in your next home. It is also very important to see homes as soon as possible so someone else doesn't swoop up that dream home of yours.
Attending Open Houses is a quick and painless way to get acquainted with the homes that are available to you. Because our clients have limited free time to go from home to home, we try to make the process as streamlined and organized as possible.
If you're milling around the thought of buying a home and simply want to get an idea of what's out there, several websites have tools that will help you plan your "Weekend Plan of Attack on Open Houses."
Redfin has a great Open House Search Tool that shows you all of the open houses in your area. What's great is that the homes are all shown on a map view so you can easily plan out and schedule the order in which you'll see homes.
The Beach Reporter also has a great tool that shows all of the Open Houses in the Beach Cities. They too plot out all of the homes on a map, which makes planning a weekend of Open Houses effortless.
These tools do significantly improve efficiency when you're thinking about buying a home but you want to be sure to also work with a local expert that knows the area and can use their knowledge to better guide you on your home search.