Pricing Your Home: Comps vs. Competition
Posted by Greg Geilman on Wednesday, April 13, 2011 at 2:55 PM
By Greg Geilman / April 13, 2011
Comment
Listing homes for sale in Redondo Beach, CA (or anywhere really!) can appear a complex process because there are many variables to consider.
COMPS (Comparables)
Most agents look at the comps (Comparable Sales) to set the price. That's the most logical place to start as those properties were recently sold and have amenities similar to yours: (same number of bedrooms, bathrooms, square-footage and condition).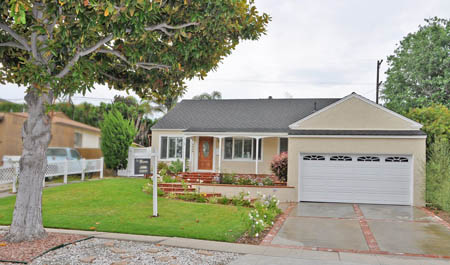 HOMES SOLD IN THE PAST 90 DAYS
To get the best indication of the appropriate price range for your property, go back three months. Depending on where your real estate in California is built, there may not be enough recent sales data to support a strong opinion. If so, then we will need to look back 120 or even 180 days.
HOMES FOR SALE AND YOUR COMPETITION
Competition refers to other properties (similar or not necessarily similar) currently on the market that may attract buyers.

If the house you're trying to sell is a 3 bedroom/1 bath, and the 4 bedroom /2 bath or 3 bedroom/2 bath house down the street comes on the market, they may steal potential buyers from you. It's therefore very important to keep an eye on the competition (as well as the comps).

Even though the "comps" may show that your house is worth one price, the pool of potential buyers will be looking at all the homes available on the market. Why wouldn't they select a larger home on a better street for the same price?

THE GOAL IS TO MAKE YOUR HOUSE STAND OUT AS A GOOD VALUE COMPARED TO ALL THE OTHER HOMES ON THE MARKET

To be positioned in the right place in your Los Angeles real estate market, enlist the expertise of someone who:
Has a good grasp of the relevant historical data
Understands the current market landscape
Has insight into the psychology of buyers
A good real estate agent will be able to walk you through the pricing process and answer any questions along the way.

If you are considering selling your home, but are unsure as to where your property will fall in regards to the comparables and your competition, I would be happy to provide a complimentary price analysis or answer any questions you have regarding the home selling process.