The Sentimental Sale: Preparing an Inherited Home for the Market
Posted by Greg Geilman on Thursday, September 22, 2016 at 11:45 AM
By Greg Geilman / September 22, 2016
Comment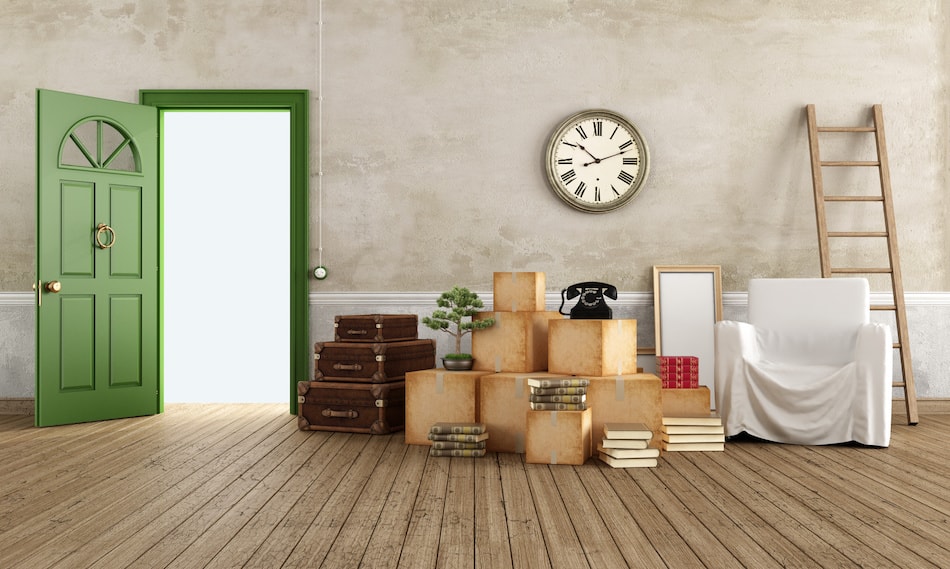 Inheriting a home is an event often tinged with the sadness of losing someone close to you. This can make it difficult to make necessary decisions, such as emptying out the home and listing it for sale.
To complicate this, many homes that are handed down as inheritances by family elders have issues that must be addressed, such as the need for serious repairs or renovations before it will compete well against other local real estate for sale.
If you have recently inherited a home and are wondering how to go about getting it ready for market without incurring hefty expenses or additional stress, the following ideas can help.
Verify Property Records
The first step in preparing to sell an inherited home is to verify that current records are accurate. In some cases, inherited homes, especially those that were owned by the same party for several decades can have encroachment or boundary issues, tax or mechanic's liens or other issues that will need to be addressed before the home can be sold.
Begin this search by checking the public real estate records available through the local county recorder and if necessary, consult with a real estate attorney or reputable title company, before proceeding.
De-Sensitize the Home
If you are selling a home after experiencing a loss, it can be difficult to deal with the emotional aspects of the process. In order to make it easier, enlist the help of siblings or close friends in removing the personal items that remind you of the person who lived there.
Before beginning, decide what to do with each type of object to make the process quicker and less painful by using this three box method:
box one - gently used items that can be donated to local charities or churches, such as clothing, blankets and linens
box two- photos, special items, keepsakes and heirlooms to be kept or distributed later to other family members
box three - personal correspondence, tax returns, bank records, and other documents to be kept to assist with managing the estate or dealing with final expenses
Once these items are collected, packed away and removed from the home, it will be much easier to work toward selling the home without adding additional emotional stress.
Clear Out the Furnishings and Accessories
Once the smaller, more personal items are removed, it will be time to consider what to do with the furnishings and other items in the home, such as appliances, kitchen accessories and other items. You may want to consider giving or selling some of these items to family members or friends.
If there are still a lot of items left, consider holding an indoor estate sale to dispose of the remainder of the items. This will eliminate the need to pack, move or store these items, while also creating some income that can be used to help renovate or repair the home before putting it on the market.
Inspect the Home for Necessary Repairs or Renovations
Once the home is vacant, consider having it professionally evaluated by a qualified home inspector or building contractor who can inspect the home for defects and help your determine what the repairs are likely to cost.
If there are significant problems, such as structural issues, this information will help you decide whether you have sufficient time and funds to do these repairs or if you should consider attempting to sell the home as an "as-is" sale.
Use a Real Estate Professional
The most important step in marketing and selling an inherited home is to engage the help of a qualified, successful real estate professional. While you may be tempted to try going the for-sale-by-owner route, it will likely be very difficult for you to make objective decisions regarding a home to which you are sentimentally bound.
A knowledgeable, responsive real estate professional will be able to help you handle all aspects of the sale, including:
determining how to market the home, based on condition and other pertinent factors
deciding what repairs and renovations are needed, within the confines of your budget
finding qualified professional repair contractors, painters and others to prepare the home for market
advising you on specific issue that can occur when selling an inherited home, such as dealing with siblings and resolving title issues
insulating you from the stress of dealing directly with buyers during stressful negotiations
ensuring that all documentation is accurate to ensure that the sale will close as quickly and easily as possible
Selling a home is never easy. Following this guide will help you manage your inherited home before putting it on the market, while not making the process harder than it needs to be.