Popular Home Styles throughout American History
Posted by Greg Geilman on Monday, August 13, 2018 at 9:55 AM
By Greg Geilman / August 13, 2018
Comment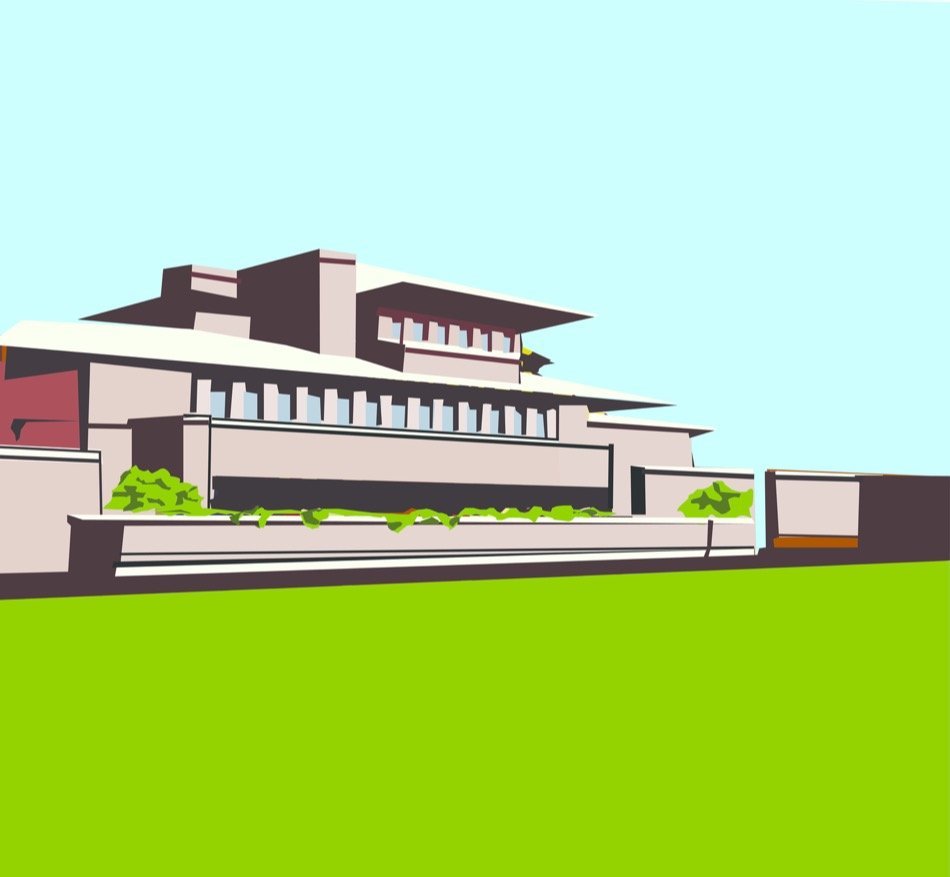 It can be hard to differentiate between the many architectural styles still found in different areas of the country today. While some styles may be captured in registered and recognized historic homes, some styles are more recent and may be spotted while driving through town. It is also interesting to note that certain architectural styles only become prominent after particular man-made materials became available. While other architectural style attempt to bring elements of nature indoors, integrating natural materials in the construction and aesthetics of a home.
Common Home Styles of the 20th Century
There are a range of architectural styles found in residences that continue to inspire builders, contractors and potential homebuyers. Simpler home styles featuring more natural materials, gave way to structures using concrete, stucco and steel by the middle of the 20th century. Small windows changed to larger window panes in only a few decades, while a variety of roofing styles were used in different home styles, such as flat roofs, gable roofs and low-pitched roofs. Potential buyers have a diverse choice of architectural styles available to them when looking for a home, providing exciting alternatives to new construction homes.
The Craftsman Style
Starting from 1905 and lasting until 1930, small Craftsman style homes were a commonplace sight, especially on the West Coast of America. Bungalow or Craftsman Bungalow houses were influenced by the Arts and Crafts movement, having a focus on hand-crafted natural materials. This architectural style was a reaction to Victorian-era excesses and became popular through the Craftsman magazine. Such a style shared features found in Frank Lloyd Wright's Prairie Style at the start of the century. Craftsman style features included low-pitched gable roofs, exposed rafters, wooden siding, unadorned square posts and massive piers supporting porches, and doors and windows with long vertical panes.
Similarly, the Tiny House Movement is an architectural and social throw-back that advocates living in a 'Shed House', a small, simple home that is often less than 1,000 square feet in size.
A Modernistic Style
Modernistic architectural homes started to be built in 1920 and continued until 1940. Features of such homes included zigzag or geometric details, horizontal lines as balustrades or grooves, and smooth stucco exteriors with flat roofs. Glass block and plate-glass windows is also be seen in Modernistic style houses. Those homes built in the 1920's often were of the Art Deco Style. Others built in later years captured the Art Moderne style. Homes in the Modernistic style adapted forms in use in commercial buildings such as the Chrysler Building in New York City.
Mid-century Modern Style
Those looking for a modern style home may find this to be a popular architectural style in the mid-40's and later, the beginning of mid-century modern architecture. While some elements of the Modernistic style could still be found, such as flat planes, in the mid-century modern home, there was now also the use of large glass windows. Plywood, steel and concrete were common materials used in the building of a modern home.
The Ranch Style Home
Overlapping in time with modernistic and modern styles were ranch style homes built from the 1930's to the 1960's. Most feature a front-facing garage and an asymmetrical facade. These single-story homes were influenced by Southwestern Spanish colonial houses. Ranch homes became popular as more homeowners relied upon cars for transportation and were a common house form seen in suburban communities. As a result, most ranch style type homes have a one or two car garage at either end of the home.
Which Style Suits You
Different home styles appeal to different home buyers. Speaking with an experienced agent can assist potential buyers in understanding more about the types of Santa Monica home styles that might be available in the housing market where they may be searching for a new home..