Moving and Selling At the Same Time: 7 Invaluable Tips
Posted by Greg Geilman on Wednesday, June 21, 2017 at 8:35 AM
By Greg Geilman / June 21, 2017
Comment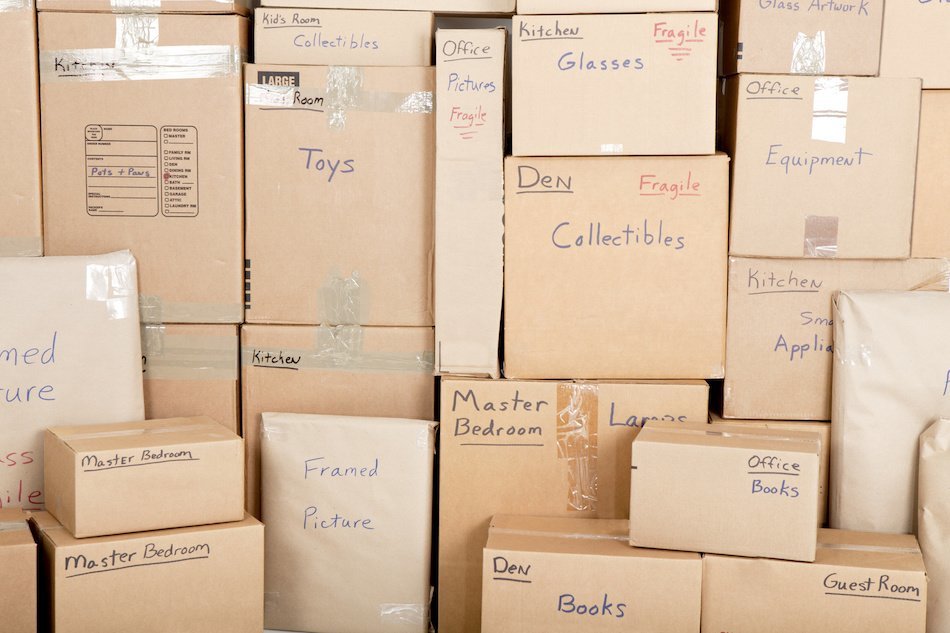 Selling a house is a busy process with multiple steps from finding a professional house cleaning company to listing to closing, and it can be an extended process that takes up a lot of time. Moving, too, can be an extended process that involves purging, packing and getting all belongings from Point A to Point B. Doing them simultaneously? That's a balancing act. Staying organized, simplifying household chores, getting help from experts and packing early in the process can help make these events more manageable.
Purge, Purge, Purge
Clutter is the enemy during a move and when selling a home. Clutter can make a home look small and messy, which may turn off home buyers. Clutter also makes moving more difficult and expensive. One of the best ways to simplify the moving process and get the most from the home sale is to get rid of clutter before packing and before putting a house on the market. Purging clutter reduces the amount that must be packed and moved, and it makes staging the home easier.
Have a garage sale. Garage sales require a lot of planning and preparation, but a successful garage sale can make hundreds of dollars, which can help with upcoming moving expenses.
Give useful things away to non-profits and charities. Cleaning products, clothing, sheets and furniture are all useful items that can easily be given to organizations in need. If unsure which organizations will be interested in your giveaways, try contacting local churches, non-profits, schools and community theater organizations.
Recycle what can't be sold. Contact the local sanitation department to find out where recyclable materials can be disposed.
Throw away as a last resort. Once everything possible has been sold or given away, there may still be clutter afoot. If there's enough, consider renting a dumpster. Don't forget to schedule the dumpster's pick-up before the Venice home for sale goes on the market.
Make a Packing Plan
Packing can be an overwhelming task, especially in the midst of a big relocation. Getting started with the packing process before the home goes up for sale will help make packing easier.
Pack up the closets first. Emptying the closets and other storage spaces will help buyers see how much storage space the home has to offer.
Get a storage unit for any boxes. Big stacks of boxes can be distracting to buyers. Storing your boxes off site in a storage unit will help the home display everything it has to offer.
Make a packing schedule. Set deadlines for packing up each room, then stick to the deadlines. This will help ensure being able to finish packing on time to leave the house.
Start Eating Simple Meals
Eating simple meals enables you to pack up your extra pots and pans early in the selling process. Eating simple meals also makes it easy to clean up and leave quickly, which is helpful in the event that a buyer wants to come by around dinnertime for a showing.
Get a Safe Deposit Box for the Important Papers
Important papers have a way of getting packed up along with the other items in the house. When in the middle of a home sale or even in the middle of the purchase of another property, those important papers should be kept on hand. To ensure that necessary papers will not be lost or packed up, take them to a safe-deposit box at a local bank for safe keeping.
Get a Gardener
Having a well tended lawn boosts curb appeal and makes a home more appealing to buyers. When the home-selling process speeds up, it may become difficult to keep up with yard maintenance. Getting a gardener to cut the grass and take care of the flowers helps ensure that the home will look great for buyers when they come by to see the property.
Get a House Cleaner Too
Staging a home on the inside is just as important as boosting curb appeal on the outside. Unfortunately, keeping your home tidy is even more difficult when you spend all your time packing. Getting a Venice mid-century modern house cleaner for the weeks that your home is on the market can help you keep up with household chores while you manage the packing that needs to be done.
Work With an Experienced Real Estate Agent
The best way to ensure that the home selling process goes smoothly is to work with an experienced real estate agent. Having a professional to help with the paperwork and communicate with potential buyers helps ensure that the sale of your home will go smoothly, even if you become busy with the responsibilities of caring for a home and getting ready for a move all at the same time.