Living a Gluten Free Life in South Bay
Posted by Greg Geilman on Wednesday, November 13, 2013 at 10:00 AM
By Greg Geilman / November 13, 2013
Comment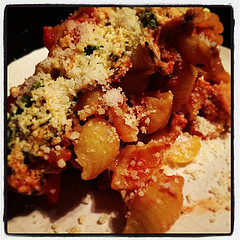 If you're allergic to many types of food, you know how hard it can be to go out to eat. Your friends probably don't invite you over for dinner much because of all the allergies, which makes it even more important to go out for dinner. South Bay offers many restaurants, some good for gluten free diets and others not so great for this type of diet. Here's what you can expect throughout the area.


Marmalade Cafe
As one of the better choices in the area for gluten free diets, Marmalade Cafe is found in El Segundo. This restaurant provides plenty of great options for those with food allergies, along with many options for those without. Choose from chicken dishes, pastas, mashed potatoes, rice and a number of other choices. Their mashed potatoes are gluten free and they make many sauces with cornstarch instead of flour. The chicken in an artichoke lemon sauce and the Chicken Marsala are two of the best gluten free options. Both come with a side salad and you won't feel deprived because of your food allergies.
Marmalade does a great job of describing each item and listing the ingredients. This makes it easier on those with food allergies and you won't have to depend on the chefs to know everything you can and cannot eat. Marmalade won't turn into that place where you have to send food back because of allergies. It's a great choice for the gluten free diner.
Il Fornaio
Another excellent choice found in Manhattan Beach is Il Fornaio. This restaurant provides many good choices on the menu including a beet and green salad. They will regularly serve items over rice or mashed potatoes, upon request. This restaurant also carries a gluten free penne. However, their bread is so good, it might be hard to resist.
Marie Callender's
A Torrance restaurant not so great for the gluten free diner is Marie Callender's. This is a great restaurant, but they don't offer much for the gluten free diner and they are not willing to change anything on their menu.