Landscaping a Home to Sell: Low Maintenance Tips for Busy People
Posted by Greg Geilman on Monday, August 21, 2017 at 5:40 PM
By Greg Geilman / August 21, 2017
Comment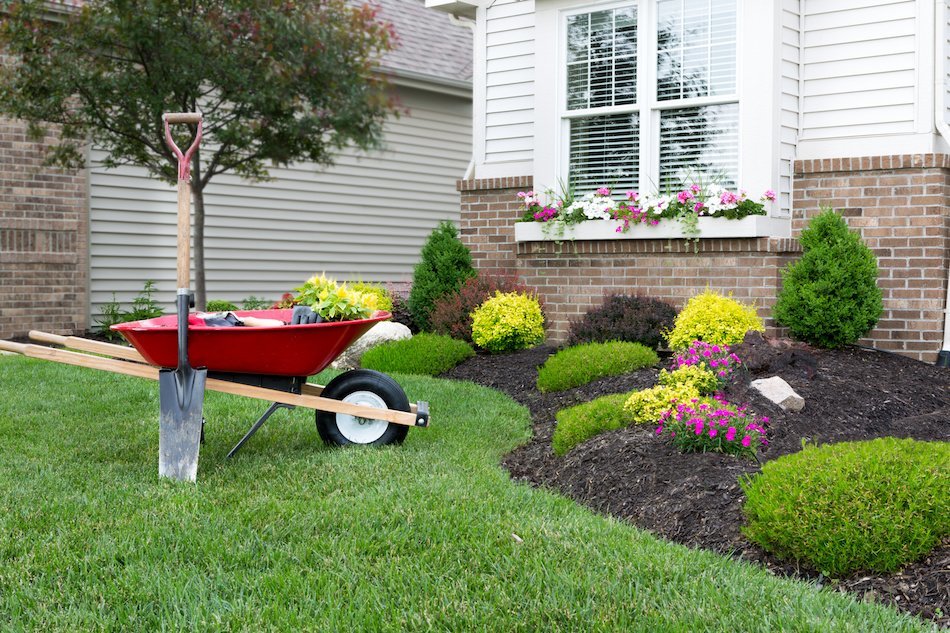 There's no doubt about the value of a well-landscaped yard when your home is for sale. But sprucing up the landscape to encourage a sale doesn't—in fact, shouldn't—involve a lot of time, money or ongoing maintenance. One of the basic principles of curb appeal is to encourage prospective buyers to envision what their lives would be like in the new home. Do you really want them to think that their weekends would be given over to unending yard work?
Here are 5 easy ways to add appeal:
Use Hardscape
Rocks, gravel paths, stepping stones, brick or concrete patios, "dry river beds"—anything that adds interest without requiring mowing, trimming, fertilizing and watering is an easy way to reduce maintenance concerns. Intersperse trees, shrubs and ground cover amid the interesting textures and colors of natural materials. Add a whimsical statue, a birdbath, or a garden arch. You'll have a scene that's as attractive in winter as it is in summer.
Plant a Xeriscape Garden
Popular in dry desert areas, xeriscape does not mean "zero" landscaping, and it certainly doesn't require you to rip out plants in favor of gravel. Just the opposite. Xeriscape gardening is the sustainable way to develop a location-specific landscape that needs little, if any, supplemental irrigation. The same principles apply at the seashore. Don't opt for plants that won't thrive with high humidity and salt spray outside your Redondo Beach home!
Nature Knows Best
Always choose plants and grasses that are appropriate for your climate zone. If you don't want to spend time coddling your plants, opt for plants that are well-adapted to your region. There is just no way a New Mexico adobe house will ever look like a New England cottage. Don't fight it! But know that cactus flowers are as stunningly beautiful as rose bushes.
Create Landscaping Zones
Think of your yard as a "canvas," and create focal points and layer your garden with varied colors and heights. Plant trailing ground cover instead of grass. Plant tomatoes, herbs and seasonal flowers in movable pots. They'll soften the look of the yard and are easy to maintain.
Investigate Drip Irrigation
To eliminate the need for daily watering, even in hot climates, run drip irrigation, a low-cost alternative to a sprinkler system, particularly if you install a simple DIY system. It's an additional selling point and well-worth the minimal effort and expense.