Joining a Church Community in Manhattan Beach
Posted by Greg Geilman on Friday, December 27, 2013 at 10:00 AM
By Greg Geilman / December 27, 2013
Comment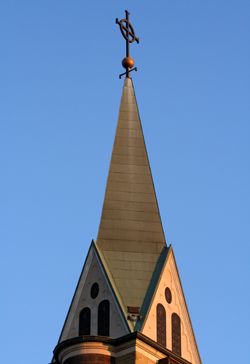 If you've recently relocated to Manhattan Beach or you are planning on moving to this area of California, a great way to make it easier is to find a new church community. This isn't always easy as it sounds. With so many different denominations and choices, it's necessary to look at your options before just jumping in. Here are some of the choices throughout the area.
Baptist Churches
Three main Baptist churches are found throughout the Manhattan Beach area including:
Journey of Faith - 1243 Artesia Boulevard
New Beginning Brazilian CC - 1807 Manhattan Beach Boulevard
Church of the Beach Cities - 1501 North Redondo Avenue
All three of these churches will provide a good church home if you are part of the Baptist denomination.
Lutheran Churches
The Manhattan Beach area provides three Lutheran church options, which re:
City On A Hill - 1601 North Valley Drive
Trinity Lutheran Church - 1340 11th Street
First Lutheran Church Missouri - 1100 North Poinsettia Avenue
Each church is a little bit different, but all three provide a great place to make your new church home if you're Lutheran.
Other churches found in Manhattan Beach include:
New Life Presbyterian Church - 500 Manhattan Beach Boulevard
American Martyrs Church (Catholic) - 624 15th Street
Pacific Christian Center - 1403 Pacific Avenue
Cornerstone Christian Fellowship - 300 North Redondo Avenue
Manhattan Beach Community Church - 303 South Peck Avenue
The Rock - 1431 15th Street
No matter what denomination you practice, you can find a church in the Manhattan Beach area perfect for you. Even if you're not the church going type, but you're considering it, you can find a welcoming church in the area. This will provide a great way to get involved in the community, meet new people and start to make the area feel more like home.