Preparing an Older Home for Sale
Posted by Greg Geilman on Wednesday, February 15, 2017 at 12:27 PM
By Greg Geilman / February 15, 2017
Comment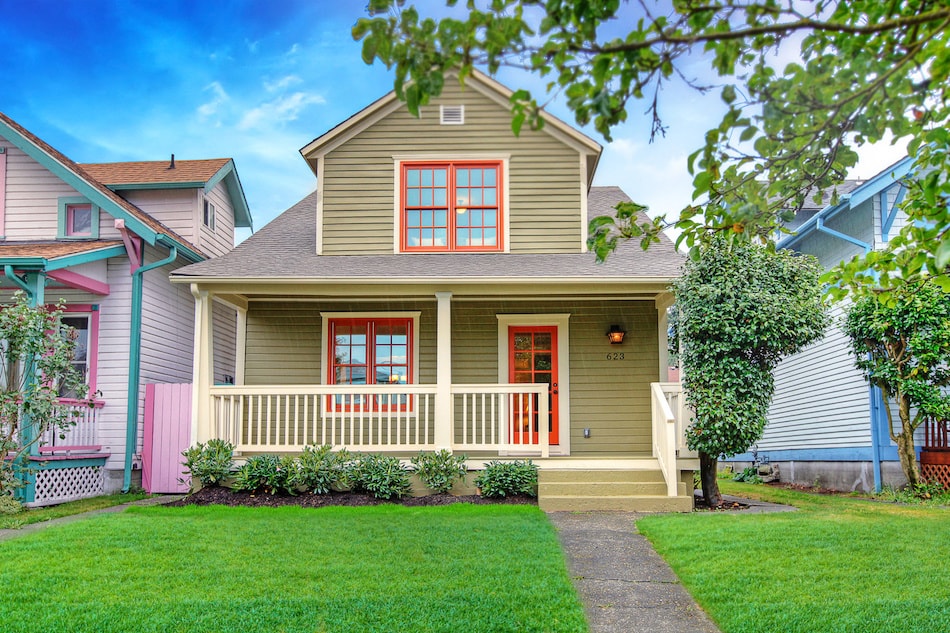 When you stage a home before you sell it, you want to present it as a place that will be current and neutral enough for modern home buyers. Staging an older home can still be a comfortable space for future owners. With these tips, you can also take advantage of some of the benefits of older homes, such as beautiful architecture or classic features.
Make Repairs in Advance
A major concern with selling an older home is that an older structure and outdated interior design may need to be replaced. You might be horrified to discover that a home you were prepared to buy needed a great deal of structural repairs before it would be move-in ready.
Ask your real estate agent if getting an inspection in advance would be a good move for your home. If getting an inspection would help, request special services that include tests for problems common to older homes, such as lead. Once you get the report back, make a list of the repairs that you can make in advance. Ensure they are completed before you list the home, to avoid any unpleasant surprises or difficult conversations.
Stage for Warmth and Light
The perception of an older home as being dark and drafty has some element of truth to it. Older homes tend to have fewer, smaller windows. Architectural trends that favored closed rooms over an open floor plan can make it more difficult to spread light and heat from one room to another.
If you are selling a home in winter, you need to make sure that you beef up the interior lighting, and insulate to ensure that the heat stays in longer. Add a light for every 100 or so square feet, and use a combination of ambient lighting and floor lamps. Make sure to ditch any heavy window dressings and replace them with something sheer to let the light in as well. Baseboard heaters are an inexpensive way to avoid trying to retrofit central heating in an old home, and provide each room with the warmth it needs.
Dress the Rooms Correctly
Staging a room should be enticing to your target buyer. As the owner of an older home in Manhattan Beach, you may have a unique clientele that enjoys historic styles. This does not mean that you have to stage your home for the Smithsonian, but it allows you some freedom in featuring some of the excellent designs of periods gone by.
For example, you do not have to worry that the antique four-poster bed is going to box you in. Add fresh bedding and soft wall colors, and ditch the bed curtains. The space will seem historic, timeless and incredibly inviting.
Showcase Unique Architecture
A lot of today's homes are built to feel like they could fit in anywhere. Architecture from another period, on the other hand, is unmistakable. If you have a home in a beautiful, classic style, do not hesitate to show it off. While it is possible to go overboard and make an older home feel too old, it is also possible to show a distinct style that feels like it can support a modern lifestyle.
Paint your exterior shutters in an attractive and period-appropriate color, with outdoor lighting designed to show off the eaves and sloped roofing. Minimize interior décor and contrast wall and ceiling colors to show off wainscoting and antique molding. The historic flair will be more than enough to call attention to the space.
Update Kitchens and Bathrooms
There are two areas in which most home buyers would not appreciate highly outdated systems, and they include the kitchen and the bathrooms. Historically, kitchens were very small. Homes that are centuries old may have had an indoor and outdoor kitchen that was eventually enclosed. Outdated bathrooms may not feature some of the aspects that modern buyers expect, such as a shower or a linen closet.
Update the fixtures and the plumbing, as needed. Maximize the counter and cabinet space in the kitchen, and ensure that each bathroom has a shower. The more modern these specific spaces feel, the easier home buyers will feel about moving in straightaway. You will, however, want to make sure you aren't spending more than you will get back, so be careful.
Provide Information About Renovations
Of course, many buyers are looking for older homes that they can renovate. This may be true for visitors to your home, whether or not the house has already had some modern upgrades. Do research and ask your real estate agent about improvements that would be available for the home. For example, it may be realistic to add central air conditioning to your home, but it may not. Make information about home renovations available to buyers upon request, so they can decide if this is the fixer-upper they have been looking for.
With the right staging and preparation, any home can be put in its best light. When selling an older home, you want to present the home's features as benefits, while assuring buyers that this older home can be a great fit for a modern oceanview lifestyle in Manhattan Beach. If you can showcase a historic property that has a timeless style and tons of appeal, you'll increase your chances of finding the perfect buyer.