Home Selling During the Holidays: Tips for Staging and More
Posted by Greg Geilman on Tuesday, October 11, 2016 at 11:16 AM
By Greg Geilman / October 11, 2016
1 Comment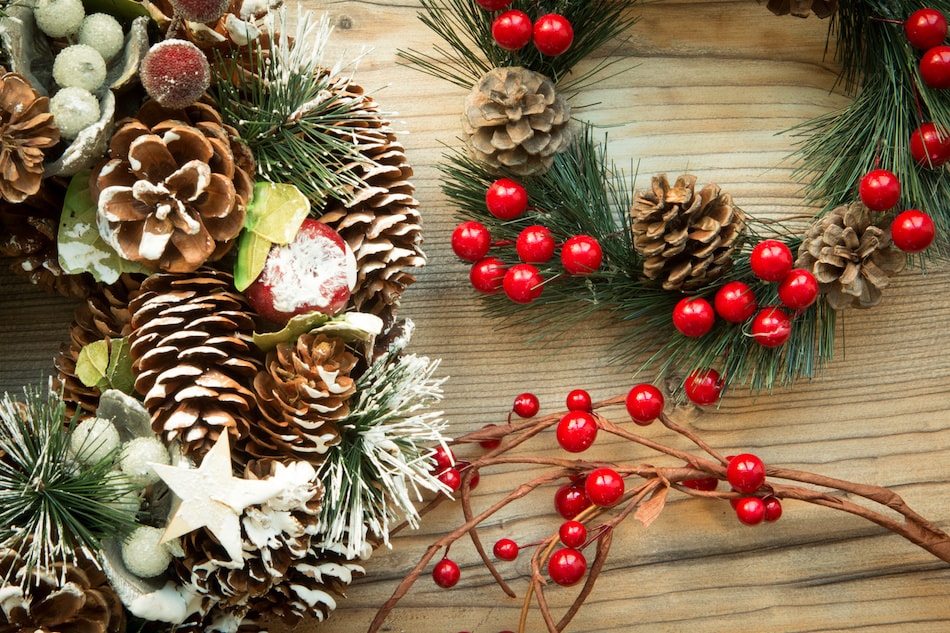 Depending on your situation, fall and winter can be a great time to sell your house! Shoppers are motivated and the competition at this time of year is often low. With a little effort and some ingenuity, you can sell your home for a very good price. Knowing how to stage your home, what buyers want to see and how to avoid holiday or seasonal problems can help.
Keep Decorations Conservative
Loud, brash, bright decorations can be off-putting to some buyers. To help your home sell for a fair price, keep your holiday decorations conservative. This will allow buyers to focus on the appearance of your home and get a real sense of what your house looks like at all times of the year.
It can be tempting to go all-out during the stretch of holidays from October to February, but buyers will appreciate a clean and organized home.
Show Pictures of the House During the Growing Season
With your landscaping dormant or your grass buried in snow (depending on your region), many homeowners may find themselves wondering what your property looks like in the spring and summer.
Provide a picture of your home in spring or summer with the real estate listing. This will give buyers a sense of what the house will look like at other times of the year, which may entice them to make a bid.
Maintain the Walkways
Walkways and driveways covered in ice, snow or mud during the fall and winter can make your property hazardous, and a bad fall on your walkway can sour a buyer's experience.
To keep your home safe for buyers, shovel and clear the walkways regularly and scatter salt or sand. Be sure to secure any railing to the porch and ensure that other safety-related features are stable and in good condition.
Leave Snow on the Lawn Undisturbed
Snow can look idyllic on your front lawn, as long as it remains undisturbed. If it snows on your property, establish a rule that prevents everyone occupying the home from walking on the snow.
The beauty of your lawn won't last forever, but you can get a lot of mileage out of the "blanket of fresh snow" look, provided that you go to lengths to maintain it.
Make Your Home Cozy
Buyers love to step into a warm, cozy home when they're house shopping, especially if it is particularly cold out.
Whenever buyers are scheduled to come see your property, light a fire in the fireplace, turn up the furnace to a slightly more comfortable temperature, throw a few warm blankets over your couch and put some hot cider on the stove. The more your buyers associate your home with a warm, cozy feeling of home, the better.
Size the Decorations for the Room
Over the fall and winter, there will be many opportunities to fill living rooms with large decorations in the form of trees, webs, candles, fake food arrangements, etc. Although it can be fun to dedicate large areas to the next celebration of the season, make sure to leave room for buyers to move around and appreciate your home for its actual size.
Large decorations can create the perception that a room is smaller than it is, so make sure to err on the side of too small or conservative while the home is listed.
Put Away Clutter
Would you say that you have hundreds of little holiday decorations? You're not the only one. People have a way of collecting holiday knick-knacks over the course of many years.
When putting out holiday decorations, think carefully before placing many small pieces out where they can be seen. Clutter can make a room appear smaller than it really is. By controlling the number of decorations and leaving blank spaces on the tables and shelves in your room, you'll create a greater sense of space in your home.
Make Smart Holiday Plans
Inviting guests to stay in your home and making plans to have people over on major holidays can create a stressful situation for you, especially if you find yourself in the middle of packing or negotiating a deal with buyers. Additionally, overnight house guests can make your home cluttered, dirty and not presentable for buyers who want to see your property.
To reduce your stress over the holiday and make your home-selling process as smooth as possible, make plans to spend your holidays at a relative's house instead of your own. Finally, avoid planning an extended stay vacation away from home, as any plans could easily be canceled if an offer comes through on the house.
Consult with an Experienced Real Estate Agent
Selling during the holidays doesn't have to be difficult. To get more tips for selling your home at the end of this year, consult with your agent. He or she can give you good ideas that will help you sell your property during the fall and winter holidays.
#hw