Home Sellers: Avoid Showing Instructions That May Ward Off Buyers!
Posted by Greg Geilman on Wednesday, November 12, 2014 at 1:39 PM
By Greg Geilman / November 12, 2014
Comment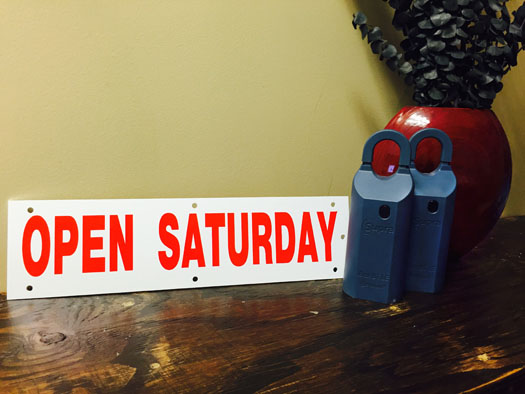 So you've gone through all the trouble of preparing your home for the market. Your agent has advised you and guided you throughout the entire process from what your home value is to what you should pack up before any showings.
Unfortunately, when it comes time to decide on how the property will be shown to potential buyers, sellers often have a difficult time opening their doors and being lenient with their showing instructions.
Showing instructions are what your real estate agent will enter in the private agent remarks on the MLS. This information is what other agents see when they're trying to show your home to potential buyers. If the instructions you have for showings are too limiting, agents may often pass by your listing and opt for the home down the street with the easier showing instructions. Our recommendation here is to try to find the balance between convenience for you and accessibility for the buyers.
We're sure you're wondering what a difficult showing instruction really looks like. Below we've put together a fake excerpt with some real world examples that we've seen.
Showing Instructions: By appointment only. Need 48 hour notice. Seller has two huge dogs on premises. Seller will contact police for trespassing if shown outside scheduled times. Lock box on water pipe behind house in backyard. Don't turn on kitchen light because it's sticky and has been acting funny (saw this gem last week on a listing!).
Although these instructions may seem to be informative to some, as real estate agents, it's one of the possible roadblocks we face while trying to show our clients potential homes.
By Appointment Only
This may be the only option at times, for example, if there's a newborn or children in the home during the day. Although convenient for the sellers, the "appointment only" showing instruction should be used with caution because it may keep certain buyers away, preventing them from viewing your home. Often times making an appointment is difficult for agents that are out in the neighborhood with their client, who only have an hour to view a handful of properties.
"______ Hours Notice Required"
An hour or two is acceptable, 24 or 48 hours notice is not very accommodating. When listing your home for sale, you want to make sure that it has the greatest chance of reaching as many buyer "eyeballs" as possible. Your agent will take care of advertising your property and getting the word out but when it comes to showings, as sellers, you should be open to having buyers in your home with as little notice as possible. Of course it's always nice to get a heads up early on in case you have toys filling the living room or laundry piled in the corner. But, in order to give your home the best chance at being sold more quickly and for a higher price, you should first and foremost make it your highest priority to make showings simple.
Your Security System
Often times, clients have security systems set up in the home. If you're listing your home, it may be a good idea to disable your alarm during the day in order to simplify the process for agents that are showing the house to potential buyers.
The last thing you want is to receive calls from your alarm company at work because an agent entered the wrong security code or forgot to enter the code completely, or because the agent somehow misplaced the code for your alarm. A security system is an invaluable asset to your home but during the home selling process, it may provide more headaches than value adds.
The Hidden Lockbox
We sometimes have clients that don't wish to have a lockbox on their main door. This is absolutely not a problem if the secondary location is both easily accessible and visible. If however agents have to go on a small scavenger hunt to track down the lockbox, it may prove to be detrimental to showings.
The last thing you want agents doing is stepping in mud to reach a lockbox on a water pipe behind the house or walking around your home several times in order to track down the infamous lockbox that will hold the keys to your home.
We always advise our clients "If the second location isn't a step away, on the door it should stay." You should tell your South Bay listing agent to do the same! ;)
Talk It Out
Of course all terms of showings are negotiable and adjustable but you want to make sure you have an open conversation about it with your listing agent. Discuss pros/cons and concerns. Although allowing simple showing instructions for your home is important, you want to make sure that you're comfortable at the end of the day, because after all…it's still your home!