3 Things to Know About Maintaining a Home With a Pool
Posted by Greg Geilman on Monday, October 29, 2018 at 6:41 AM
By Greg Geilman / October 29, 2018
Comment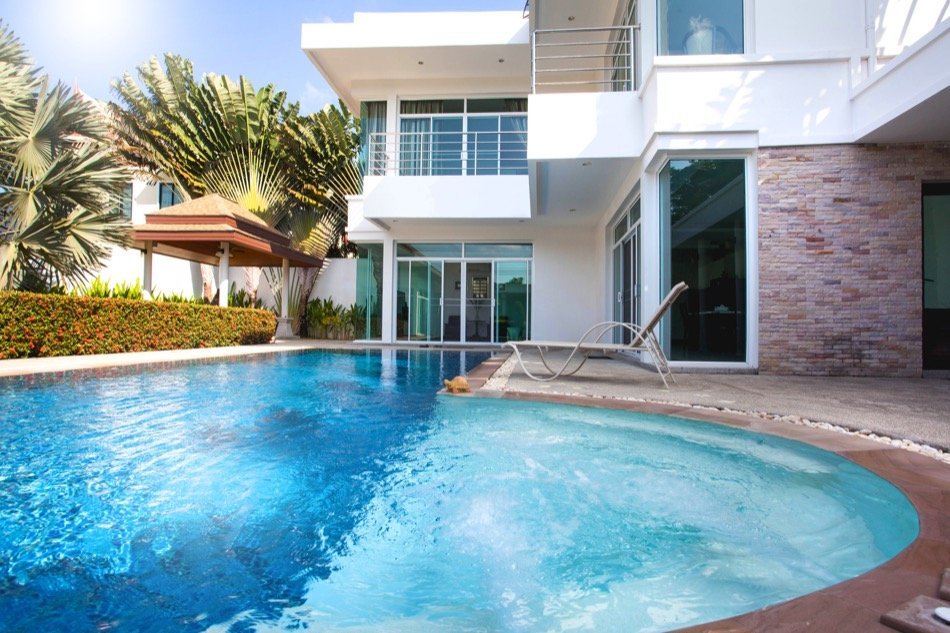 Some homeowners consider a backyard swimming pool a mixed blessing. A pool is typically an attractive focal point and a social gathering spot during the season. In some parts of the country, owners enjoy year-round use of a pool and adjacent patio. In addition to the pool, many homes have professional landscaping around the pool to enhance the functionality and beauty of the backyard.
However, every pool requires regular maintenance: In addition to thinking about the fun it will provide, also consider the time and expense to keep a pool in prime operating condition as well as assuring that it is always visually attractive and safe for use. Although they are not normally an overwhelming concern, a homeowner must also be aware of the need for swim safety, privacy fencing, utilizing a pool cover, installing a pool fence and how to keep children and pets protected. And there there is the seasonal upkeep.
The Pool Pump
Even though a private pool has few moving parts, the pump is an essential component. The pump is not only what keeps the water circulating, but also acts as the brain power for pool operation. Most modern pumps operate without human interference. Other than requiring occasional checks of the settings and periodic confirmation that all is well, today's pools typically operate efficiently. In addition to the main pump, standard pool equipment usually includes a filter that must be cleaned on a regular schedule, a reverse setting—or backflow valve—that prevents overfilling and allows the owner to control the pool's water level.
Although, ideally, a pump should run 24-7, according to some pool care professionals, that is often not practical or economically viable. Each owner must find an operating schedule that fits individual requirements, but the goal is always to keep the water circulation, prevent algae formation and assure that the water is clean, sparkling and healthful.
Pool Chemicals
Whether the pool has an automatic system that disburses the necessary chemicals to maintain pH levels and purity, or an owner chooses to perform those tasks manually, a basic knowledge of water chemistry is essential. Simple test kits that almost instantly provide a picture of the water condition are inexpensive and easy to use.
Testing the water is a task that can easily be entrusted to children: Most consider it fun to collect the small water samples and add a drop of two of a liquid that immediately affects the sample water's color. Analysis is quick and easy, and the results indicate whether or not there is a need for additional chemicals. The vital tests measure pH, alkalinity and chlorine levels.
The actual chemical treatment should be left to adults.
Pool Cleaning
No matter what type of pool, the interior surface must be regularly vacuumed and cleaned to prevent a buildup of surface contamination from dust, body oils and tanning lotions, decaying leaves and other blowing debris. While there are automatics pools vacuums that operate much like a mechanized octopus, there is still a need for manual brushing and tile scrubbing and frequent emptying of the skimmer that commonly traps leaves and small critters. A full skimmer basket interferes with proper water circulation and can even cause a pump to shut down.
Common pool equipment includes a long handled manual vacuum head, several different brushes, a poled net to retrieve items from the middle or the bottom of the pool and additional special tools designed to make the maintenance work easier.
Pools are definitely not for everyone, though for many Manhattan Beach homes, a pool can be a real asset. Weigh the potential pleasure against the ever-present need for regular care prior to buying a home with a pool or installing one at your address.