Home Improvements That Offer Best ROI When Selling
Posted by Greg Geilman on Tuesday, July 12, 2016 at 9:24 AM
By Greg Geilman / July 12, 2016
Comment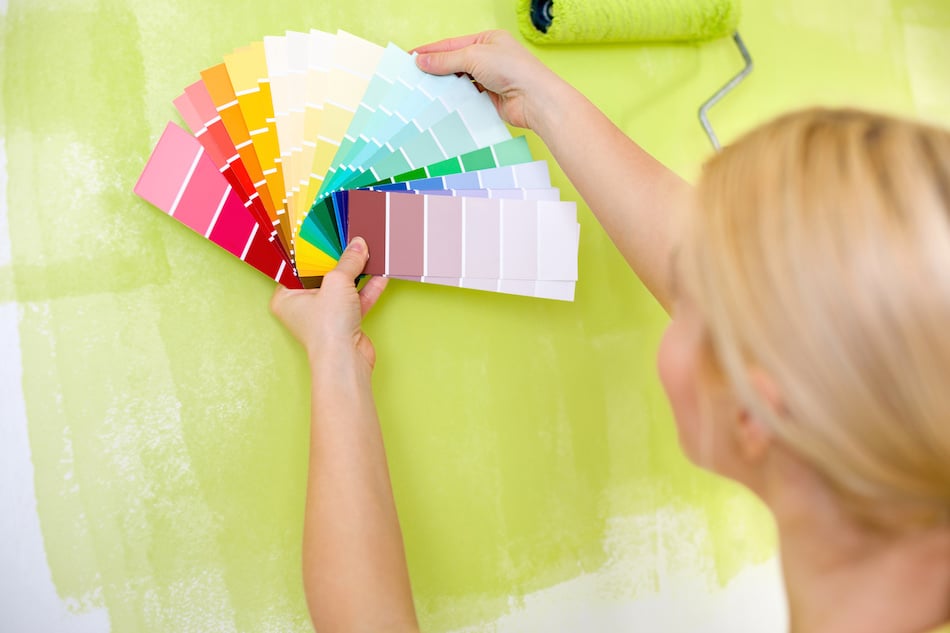 Every home seller wants top dollar for their house. Before placing your home on the market, sit down with a real estate professional and discuss the other home sales in your neighborhood to get a feel for what buyers want and will pay for. Unless your home is still considered new and move-in-ready or you've recently completed major renovations, it's likely a few home improvements will allow you to up the asking price.
Don't swing that hammer just yet, however. Knocking down a wall to create open space or hiring a contractor for a full kitchen renovation may improve the look of a Venice home, but it may not always offer the best return-on-investment or ROI.
Which Home Improvements Offer the Best ROI When Selling?
Certain home improvements bring better ROI than others. Whether doing a DIY project, or hiring professional contractors, when preparing your home to sell, it's essential to choose the improvements that will give you the biggest bang for the dollar, as well as for your time and effort.
De-clutter and Clean
It seems like a no-brainer, but the impact of de-cluttering and a thorough cleaning can be enormous. It takes very little monetary investment for this type of DIY improvement and it can make a significant difference with buyers. De-cluttering makes rooms and closets look bigger and buyers love space. Buyers often prefer a turn-key look. The cleaner the home is, the more turn-key it will appear.
Paint
Paint costs less than a full room remodel. Listen to your real estate agent when it's suggested to paint over the bold, unique colors of the bedroom, bathroom, or family room. Potential buyers need to be able to envision living in the space and neutral paint colors help make that possible. You don't have to go all white or even eggshell. Actually, it's best not to as that can make the home look sterile and uninviting. Opt for soft grays, a sophisticated taupe for the dining room, and a tranquil light sea foam blue to help create a spa-like feel in the master bath or bedroom.
Attic Insulation
While not a cosmetic improvement, attic insulation offers a high ROI. According to Realtor.com, upgrading or adding attic insulation can offer an ROI as high as 116.9-percent.
Simple Repairs
Take a walk-through of your home and make notes on everything that needs any level of repair. Fix as many of the smaller repairs as possible, the items that don't cost much money. Surprisingly, these can have a good ROI when the home is for sale. Focus on simple repairs like the following:
Fix/update outlet covers and switchplate covers
Replace or remove broken mini-blinds
Add fresh caulk where needed around the bathtub, sinks, and tiles
Make sure all cabinet doors close properly
Replace old light bulbs with energy-efficient bulbs
Fix any squeaky doors or doors that stick
Update Kitchen Hardware
A full kitchen remodel is expensive and may not offer the best return for your investment. However, you can make small changes for less expense that make a big impact when buyers tour the home. One of the easiest ways to update the kitchen is by replacing old, dated cabinet hardware. Add new pulls, handles, and hinges for a new look.
Closet Organization
Remove everything from the home's closets and what you don't need, pack away in storage elsewhere. You want buyers to see how spacious the closets and storage areas of your home really are. For a master suite that doesn't already have closet organization (shelves, drawers, hanging racks) consider adding it before the first open house.
Freshen the Exterior
Curb appeal is very important when selling a home. If needed, consider having the exterior painted. Power wash vinyl siding, the front porch, steps, and the front-facing garage. Make sure the house numbers are easily seen and replace if worn or broken. Fix broken porch railings, add a new welcome mat, and potted plants for a pop of color.
Don't forget the entrance door. If you replace your old door with a heavy or steel entry door, the ROI can be almost 30-percent, states Forbes in a report from the National Association of Realtors.
Yard Maintenance
Potential home buyers will not be looking just indoors -- they want to see every inch of the property and outdoor living space. If your yard needs some help, consider working with a landscaper to freshen its look. Keep the lawn trimmed and the flower beds weeded. Basic yard maintenance doesn't have to cost a lot but it can have a strong ROI.
Roof Credit
The National Association of Realtors recommends that if you have a leaky roof, it's more cost effective to offer a buyer a discount than for you to replace the roof.
Before placing your home on the market to sell, opt for those home improvements with the best ROI. This tactic will help you achieve that final price you want and need.