Helping the Furry Friends in Our Community
Posted by Greg Geilman on Monday, August 19, 2013 at 2:55 PM
By Greg Geilman / August 19, 2013
Comment
While we enjoy working with our human clients, we also help our friends on four legs find homes throughout the South Bay. We are proud sponsors of Bullies & Buddies Rescue - a wonderful local dog rescue organization. We support their efforts both financially through donations (every house sold helps us give back) and by fostering dogs that need a place to crash while waiting for their forever home.
Bullies & Buddies Rescue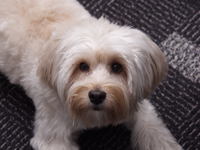 As a dog rescue in Hermosa Beach, the goal of Bullies & Buddies is to save Pit Bulls in need. Through rescuing, rehabilitating and adoptions, Bully's is able to help give these dogs a life and an owner a new best friend. It doesn't matter if you've loved these dogs all your live or you're new to owning Pit Bulls, you can help the cause. Through fostering, spreading the word, volunteering and donations, anybody can help save these dogs.
The organization what started by Jennifer Rosen after her first Pit Bull passed away. Her goal is to show the other side of the "Pit Bull" story and introduce the community to how loving and amazing these dogs are. Her team uses patient love and professional training with each dog. These dogs become her little angels and her goals is to find a forever home for each.
Saturday Adoptions
Every Saturday Bullies & Buddies is a part of the Boardwalk Burgers & Fries event with Saturday adoptions. If you mention the foundation while eating at Boardwalk, they will donate to the cause.
You can help rescue more of these wonderful dogs with regular cash donations, dry dog food, leashes, bowls, toys, blankets and treats. Other ways to help are also available.
Below are some of the dogs we've helped find new homes. Please visit bulliesandbuddies.com to learn more about fostering, adopting or supporting dogs in need. Thanks for your support!