Google Glass And Real Estate
Posted by Greg Geilman on Monday, May 13, 2013 at 11:49 AM
By Greg Geilman / May 13, 2013
14 Comments
As a tech enthusiast, I explore the latest technology and gadgets and evaluate ways to enhance the service to our customers. Google Glass was my latest project and while I think the device is evolutionary (and pretty entertaining) ultimately it's got a long way to go before it becomes part of my every day life in real estate.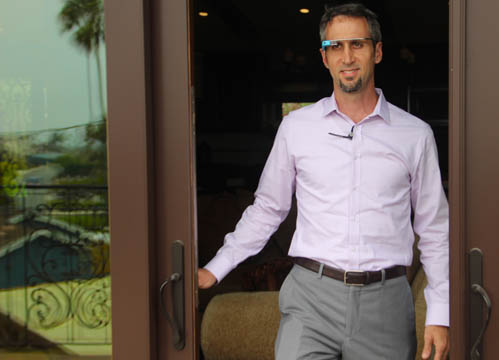 What Does Google Glass do?
The most obvious use for someone in my profession is to use Google Glass to provide a live showing of a property with a busy or out-of-state client which is what I did.
This required a bit of set up. My client had to setup a Google or Gmail account, we had to +1 each other, and I had to add her as one of my coveted 10 "shared contacts" (currently, Glass only allows you to specify up to 10 people who are accessible from the device - the next Google Glass generation may revise this). Google Glass currently doesn't let you join a Hangout, only initiate one. I did a practice run, a Google Glass demo if you will, to ensure everything worked for her and off we went to look at homes for sale, like a quirky Google Glass commercial.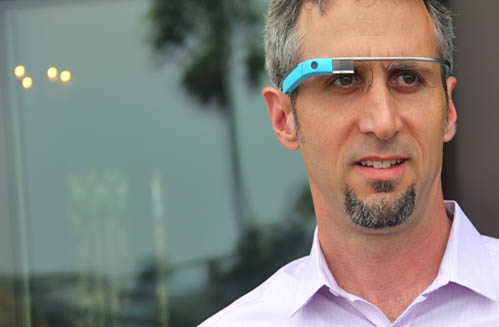 During the showing it was nice to be "hands free" to open doors and keep the camera pointed in the right direction, this is especially true for luxury homes and properties with interesting architecture. But the live video feed was blurred at times for my client so I had to stop and wait for the streaming feed to adjust. She was able to provide feedback in real time, asking me to go back to certain rooms and take a closer look at certain elements which was helpful.
Overall it wasn't as seamless as I would need it be (mostly due to the setup), so I'll stick to Apple's FaceTime for live videos to show properties when clients cannot be there in person. However for pre-recorded videos, Glass is a great tool and creates a nice, realistic walkthrough of a home.
I look forward to the next iteration of Google Glass and will continue to provide the latest technology to my clients. If you have any questions (South Bay real estate or Google Glass-related) please feel free to reach out to me ([email protected]).
Google Glass Real Estate Walkthrough
Here is an excerpt from the walkthrough that I did when Google Glass was offline and not streaming live. Pretty nice, huh? Just possibly need some better connectivity or throughput.
What I Liked...
Comfortable: the fit is actually quite comfortable and it's easy to wear for several hours

Intuitive: the user interface is easy to navigate and you get the hang of it very quickly

Accurate: the voice commands and dictation are good as long as you are in a somewhat quiet environment

Quality Photos/Video/Audio: the photos and recorded video are very high quality and the audio is pretty clear
What Needs To Be Improved...
Google Hangouts: multi-step setup and poor video quality during the hangout

Battery: Hangouts and using the device for phone calls seems to drain the battery and the device actually gets warm

iPhone: The Google smart glasses don't work with iOS devices (yet)