Finding the Right Horse Property in Palos Verdes
Posted by Greg Geilman on Friday, November 1, 2013 at 10:00 AM
By Greg Geilman / November 1, 2013
1 Comment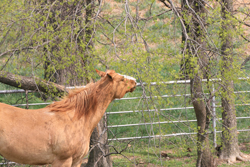 Palos Verdes is a very happy place to live, especially for those searching for the right horse property. This area is full of great places for riding and you can even have that perfect place in your backyard. With many horse properties for sale in Palos Verdes, it won't be hard to find a great property to accommodate your needs.
This active horse community includes many pony camps, trail rides, show barns and so much more. The community is built for the equestrian life and provides plenty of happiness for horse lovers. A non-profit equestrian facility provides a great place for developmentally and physically challenged adults to enjoy equestrian therapy. This facility is called Ride to Fly.
Moving to the area means you can enjoy horses even more with plenty of pony camps fit for ages 3 to 12 and an environment perfect for education. Whether you choose the Seahorse stables, the Peter Weber Equestrian Center or the Palos Verdes stables, you'll find plenty of great programs for children and their horses.
Trainers are found throughout the area specializing in both Western and English disciplines. The youth junior drill team provides an excellent environment for children, and they have an adult drill team, as well, called The Happy Hoofers. These drill teams provide a place to show off your moves and they perform at many city events.
Throughout the year, many horse shows are held at Ernie Howlett Park and other public parks providing a great event for both riders and spectators. Since this area is such a small community, it's very friendly and those growing up here are deeply rooted in the equestrian environment.
Share greeting with neighbors on the trails, enjoy riding with other and have fun talking about horses every day in the Palos Verdes area.