Ready to Buy a Home? Important Facts About the FHA 203k Loan Process
Posted by Greg Geilman on Monday, July 17, 2017 at 4:58 PM
By Greg Geilman / July 17, 2017
Comment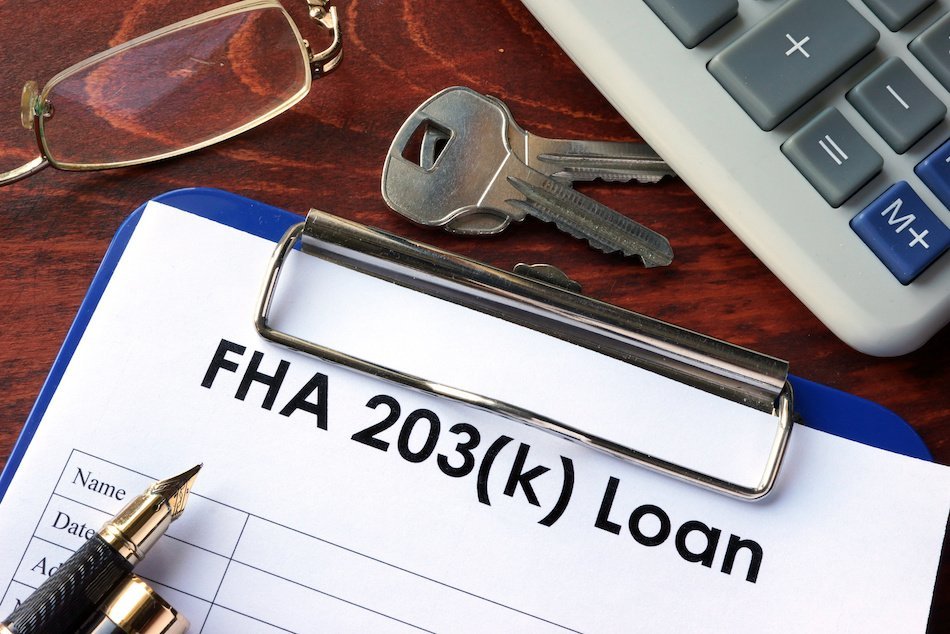 Prospective home buyers who are interested in purchasing a home that is classified as distressed or is in need of significant renovations, updates, or repairs may find it difficult to find financing to cover these improvements, in addition to the purchase price. In this situation, buyers may want to consider applying for a FHA 203k loan, guaranteed by the Federal Housing Administration, instead of a construction loan that may be more difficult to obtain.
FHA 203k Loans Allow Buyers to Combine Mortgage Plus Renovation Costs
The FHA 203k loan was designed to allow borrowers to combine the purchase costs plus the cost of renovations into one mortgage. In addition, borrowers may be able to also include funds to cover costs of housing for up to 180 days during the renovation, usually either by covering their existing mortgage payments or the rental costs for a temporary residence. It is also important to note that all improvements financed under an FHA 203k loan must be completed within six months.
FHA 203k Loans Offer Flexibility
Because the FHA 203k loan program can be used to purchase both single and multi-family homes (with up to 4 units), be they in Manhattan Beach or elsewhere, they can be an excellent option for both owner-occupants and non-profit organizations. In addition, this loan type can be used to purchase and renovate condos and townhomes that need interior improvements. However, any home purchased with a 203k loan must be the primary residence for the borrower and is not available for use by investor buyers.
FHA 203k Loans Offer Benefits to Buyers
Additional benefits for prospective buyers who choose to use an FHA 203k loan include:
loan repayment terms of up to 30 years, with both variable and fixed rate options
low down payment requirements of as little as 3.5% and lower interest rates than most other types of construction and renovation loans
the ability to finance as much as 110% of the expected approved value of the home (a supporting appraisal is required)
In the current home market, where move-in-ready houses are in short supply, using an FHA 203k loan allows buyers to enjoy a wider selection of homes, including distressed and foreclosed houses that can often be purchased at reduced prices.
FHA 203k Loans Take Longer and the Process Can Be More Difficult Than Some Other Loan Types
Because the FHA 203k loan covers the cost of renovations, applicants must understand and plan for longer processing times and potential delays. Documentation will be required from not only the loan applicants, but also any contractors involved in the project. Once the required documentation is gathered, it must be submitted to the Federal Housing Administration for approval before the loan can be funded.
Applicants should also be aware that the FHA can require additional renovations if their inspector notes any health or safety issues when doing the mandatory inspections to the property.
Streamlined FHA 203k Loans Can Reduce Time and Paperwork
For homes that will require less than $35,000 of total repairs, a streamlined FHA 203k loan can be the best option. These are typically used for homes that need cosmetic updates and have no major structural issues or repairs.
To find out more about the FHA 203k loan and how it might work for your situation, home buyers should speak with a qualified lender in their area or ask their real estate professional for a referral.