Types of Home Siding Homeowners Should Consider
Posted by Greg Geilman on Tuesday, August 7, 2018 at 7:01 AM
By Greg Geilman / August 7, 2018
Comment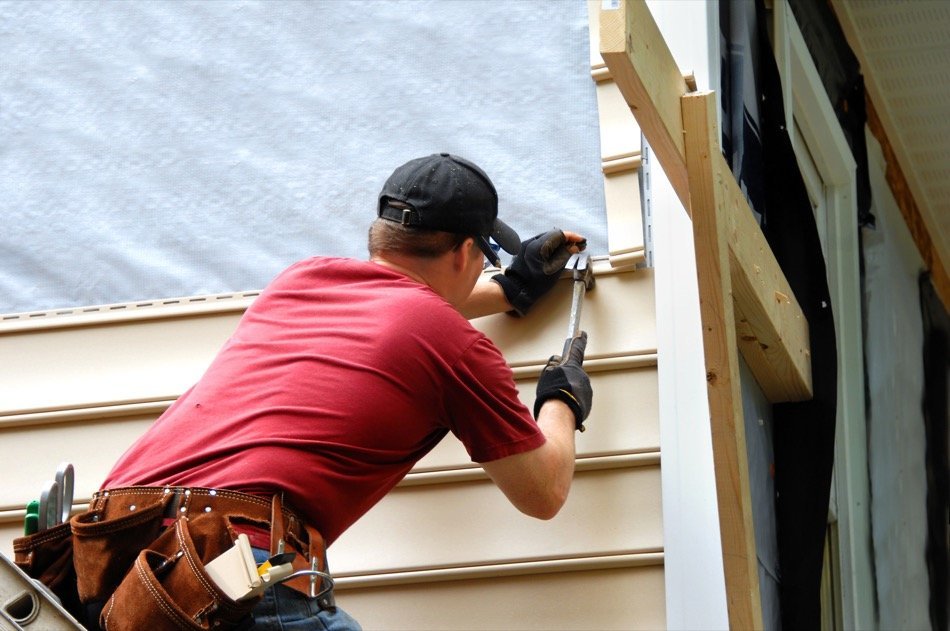 Replacing home siding is a great way to improve the look and value of the entire property. Since there is such a wide variety in styles and prices, people should carefully think about siding materials before making a choice. Here are five of the most popular options homeowners could consider.
1. Vinyl Siding
In bang for the buck, there is little that beats vinyl siding. That is why vinyl takes up almost a third of the siding market. Vinyl siding came out in the 1990's as an inexpensive material that is pretty simple to maintain and can keep its color over time. Unlike wood, vinyl does not absorb water. Homeowners do not have to worry about the color flaking off due to weather or wind. The paint color is applied to the siding before installation, and could fade in direct sunlight. Cleaning takes little time, often only calling for a high-pressure washing.
2. Stucco Siding
For people who live in a moderately-dry area and want a good long-term investment, stucco could be the best choice. Compared to vinyl, stucco can be somewhat difficult to install and maintain. Siding installers have to put a metal screen onto the home exterior, and then apply the stucco onto the screen. Once dry, the material could chip or crack. Fortunately, repairs are usually fairly reasonable. Periodically repainting the exterior helps to keep it in good condition and provide a modern look for the home. With excellent care, one stucco application could possibly last as long as the house.
3. Brick Veneer
For many decades, brick has been an ideal option for home siding. Brick is a solid and heavy material, which sometimes serves to support the house as much as cover its exterior. This makes brick more expensive than other siding choices, but also a hardier one. It blocks wind, rain, and cold weather. It is less likely to chip or break without direct impact. Brick does not need to be painted, but it can be painted in a lot of cases. If homeowners keep it clean and the mortar in good repair, they could get decades of use out of this type of siding.
4. Fiber Cement Siding
The concept of fiber cement siding is fairly new, but it is claiming a larger portion of the siding market every year. This combination of plant matter, cement, and ash or sand can be shaped and painted to look like almost any other siding. This allows supreme flexibility for homeowners who want the appearance of brick or wood, in a modern style that is easier to install and maintain. Fiber cement usually costs more than vinyl, but it could hold up better and longer. It may also be less costly and complicated than brick or stucco.
5. Wood Siding
Siding made of wood was more popular in the past, but could still be an appropriate choice for modern homes. Although other materials can mimic the look and feel of real wood, they are not quite the same. Unlike more modern materials, wood siding could be fairly easy to repair or replace. It does have a higher maintenance burden, and could burn in a wildfire or house fire. Homeowners with wood siding must paint it regularly to help keep moisture out.
Upgrading home siding is a moderate investment that calls for the right choice in materials. When homeowners put in the effort to understand which options are best for the neighborhood and their particular homes, their investment is more likely to pay off should they ever wish to sell their Playa Del Rey home.