Do You Want to Buy in an HOA Community?
Posted by Greg Geilman on Monday, July 23, 2018 at 8:08 AM
By Greg Geilman / July 23, 2018
Comment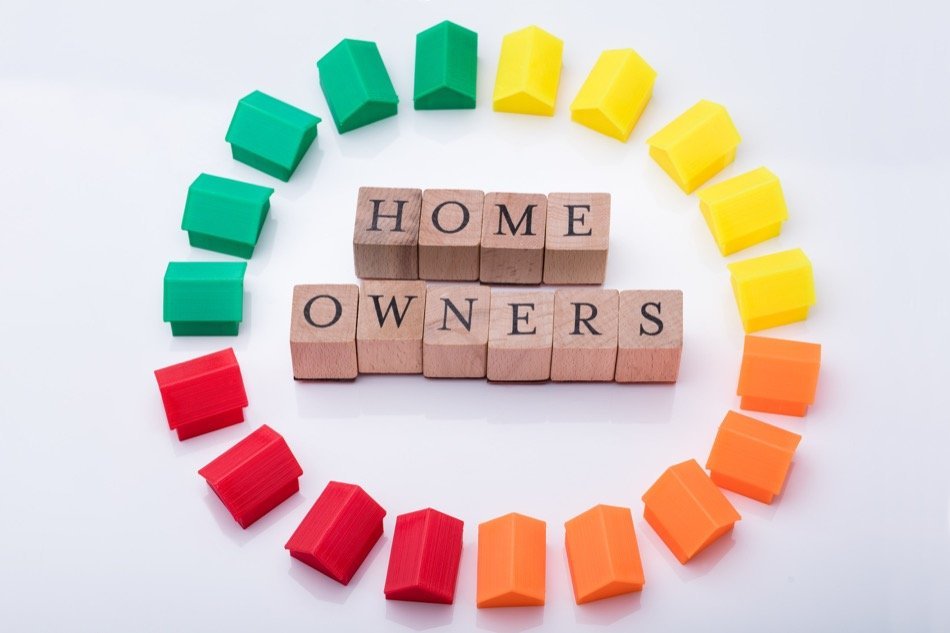 More and more new communities and home developments have Home Owner Associations, or HOA's. However, not all HOA's are the same. First-time home buyers should investigate the community and the health of an HOA prior to purchasing a property.
Many HOA's add amenities and value to a community. However, some HOA's may have special assessments on its homeowners. While others may neglect necessary community capital improvements. Potential buyers and their real estate agents should perform due diligence before buying a home in an HOA community. What is an HOA and what do they do? And should home buyers consider buying a home within an HOA?
Overview & Responsibilities of an HOA
Many home owners appreciate living in an HOA community where HOA rules help maintain the value of their property. Monthly or Yearly HOA fees are paid to the HOA to manage the community and specific services. These services almost always include landscape maintenance. HOA maintained landscaping could include the entrance into the community, the open areas around the homes and sometimes HOA administered parks and pools.
In a condo community, the HOA could be responsible for all of the building maintenance, including the outsides of the building. This would include the roofs, siding and all outdoor lighting. In some cases, the HOA could also provide various levels of security to the residents and complex.
Busy homeowners often enjoy the amenities and services of an HOA as they do not have to invest time and effort into personally completing these routine maintenance tasks. HOA dues are very variable, depending on whether the home is a single family home with an HOA or a condo. They can range from less than $100 per year to more than $1,000 monthly. These fees can also differ by location. For example, in California the average monthly fee is around $200 but it can reach $700, but in Northern Virginia new condos near dunn loring metro can see fees of around $250 - $450 per month, according to Northern Virginia Home Pro. Buyers should be aware of how much they will pay in dues in a community prior to buying and owning a property in an HOA community. A failure to pay dues may allow an HOA to foreclose on a property, depending on state laws.
Every HOA has its own set of rules and regulations that owners agree to. These rules may apply to paint color of a home, designated parking spaces, landscaping, and exterior decorating. It is possible to find out more about applicable rules through the county clerk's office or the homeowners' association. In some cases, the HOA guidelines can often assist homeowners solve disputes with neighbors. Homeowners bothered by a neighbor who refuses to follow specified HOA rules can contact their HOA and have them speak to the neighbor about the matter.
Investigate the HOA
Before purchasing a property in an HOA, potential buyers should take a number of steps to get an overview of the general health of an HOA. Many states require the HOA to give the potential buyer or their real estate agent, a copy of the latest bylaws, rules and regulations. Sometimes these are called "CC&R's" or Covenants, Conditions and Restrictions. In some cases, the HOA must also supply financial statements such as a Balance Sheet and Income Statement.
In a condo community, the potential buyer could also take a walk through the community (with prior notice and approval, if necessary) and see whether or not the buildings are in relatively good repair. Peeling paint and rusting fences may be signs of neglect and poor attention to the buildings within the community. This may mean an HOA's cash reserve is lacking or management is not preforming routine maintenance.
A healthy HOA cash reserve is important as it funds required current and future maintenance in the community. Often, the HOA documents will include a Reserve Study report. This report will detail what the expected needs are for th community in the future and what reserves the HOA has on hand now and what will be need in the future. Generally, the higher the cash reserves compared to the current and future needs, the better. Potential buyers should also be aware of whether or not capital improvements were made as scheduled. If not, unscheduled capital repairs can result in unforeseen special assessments to the homeowners.
Many HOA's use outside management companies to actually operate the HOA. In most cases, the HOA will continue to use the same management company year after year as they will become familiar with the needs of the community. However, frequent changing of management companies could be a potential red flag.
Benefits of an HOA
Buying a home or condo within an HOA does come with certain obligations (such as regulations and dues) on the homeowner. However, in turn, the HOA gives continuity to the community, along with amenities like landscaping, pools and in many cases, exercise rooms and playgrounds. Many home buyers seek out these amenities in a community and appreciate the services an HOA delivers, In these cases, an HOA is an asset and potentially improves the value of the home and property.
However, the reverse is also usually true. It might be more difficult to sell a home in a poorly managed HOA. Many poorly managed HOA's have low reserves, so should a large maintenance need occur (such as the need for new roofs), the HOA would be forced to charge a special assessment on the existing homeowners. A history of bad debts and lawsuits are also problematic and can make for a low reserve as well.
HOA's can be a homeowners friend or, in some cases, foe. Speak with an experienced Long Beach real estate agent or attorney to learn more about an HOA before buying in a new home in an HOA community.