Considering Buying a Foreclosure?
Posted by Greg Geilman on Wednesday, February 22, 2017 at 2:42 PM
By Greg Geilman / February 22, 2017
Comment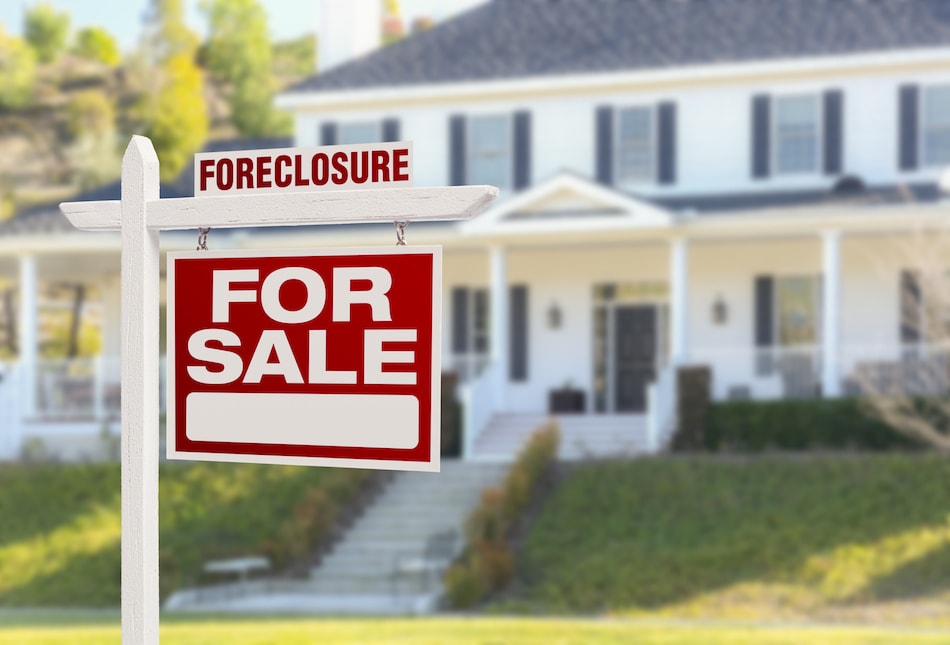 Bargain shopping is not an activity solely reserved for buying furniture or clothing. In fact, as demonstrated by the aftermath of the epic bursting of the United States housing bubble back in 2008, home buyers also like to find a real bargain, and for many this means actively shopping the local inventory of foreclosed homes.
While the purchase of a foreclosure can offer buyers an opportunity to get more house for the amount they want to spend, the process to purchase one has some important differences from a traditional home purchase that buyers should understand before deciding to make an offer on a foreclosed or bank-owned home.
Understand Auctions and Bank-Owned Foreclosures
Buying a foreclosure at auction can seem like a bargain, but the risk can be much greater than when buying a bank-owned foreclosure. Buyers who bid on homes at auction usually have not had any opportunity to view the home and are agreeing to accept it in whatever condition it may be in. If the home has been trashed, vandalized, or left open to the elements, as can often happen when they stand vacant through the foreclosure process, the buyer can face tens or even hundreds of thousands of dollars in repair and renovation costs to restore the condition.
When buying a home that is offered by the foreclosing bank, buyers may arrange to view the home and will usually be given the opportunity to use the home inspection process to determine the possible risk of purchasing a home that may end up being completely unaffordable to repair or renovate.
Competition is Fierce
Buying a foreclosure is also a popular activity for real estate investors, as well as numerous other buyers looking for their next home, so the competition to buy one can be fierce. In order to compete effectively, home shoppers who want to have the best chance of success should be fully prepared for the process with financing in place and cash on hand to cover down payment requirements, closing, and other costs required for the transaction.
Be aware that since the banks are often looking for quick, clean transactions, buyers may find themselves unable to compete successfully with all-cash buyers or those willing to waive inspections or other contingencies.
Know What to Expect Regarding Disclosures
When home buyers purchase an occupied home from a private owner, they typically receive an itemized seller's disclosure document offering information about any defects the owner is aware of. In addition, this type of private seller disclosure document often contains historical information regarding any maintenance, repairs, and upgrades that have been made during the seller's ownership of the home.
When buying a foreclosure from an auction however, no seller disclosure will typically be given. Unlike auctions, banks selling foreclosures often, though not always, provide minimal disclosures regarding the home, but prospective buyers must be aware that these documents are probably not prepared by anyone who has actually lived in the home. Because of this, bank-owned foreclosure disclosure documents rarely offer the type of information helpful to buyers. This leaves buyers ultimately responsible for using inspections and publicly available records, such as building permits and tax records, to find any helpful information regarding the homes past.
Be Prepared to Find Cosmetic or Possibly Serious Home Condition Issues
While bank-owned foreclosures are more likely to have been cleared of debris, cleaned, and minimally repaired before being viewed by buyers than those that are auctioned, many will still have some level of cosmetic defects and/or condition issues, including but not limited to the following:
missing fixtures, counter tops, cabinetry, or appliances
damaged or missing doors, window screens, mirrors, ceiling fans, and light fixtures
missing or damaged carpeting, tile, and other flooring
unknown issues with plumbing and electrical systems
unknown leaks or a damaged or deteriorated roof
unknown condition issues with heating and air conditioning systems, including the possibility of missing components
seriously neglected landscaping and exterior surfaces and amenities, including pools, fencing, drive ways, etc.
Buying a foreclosure can represent real savings on the cost of a home purchase, but only when it can be restored to good condition without exceeding its expected fair market value after all repair and renovation costs are determined. To protect their interests and learn more about the process of purchasing a foreclosure, buyers should always seek the assistance of a qualified real estate professional before beginning their search.