All About Refurbishing Kitchen Cabinets
Posted by Greg Geilman on Monday, November 12, 2018 at 6:01 AM
By Greg Geilman / November 12, 2018
Comment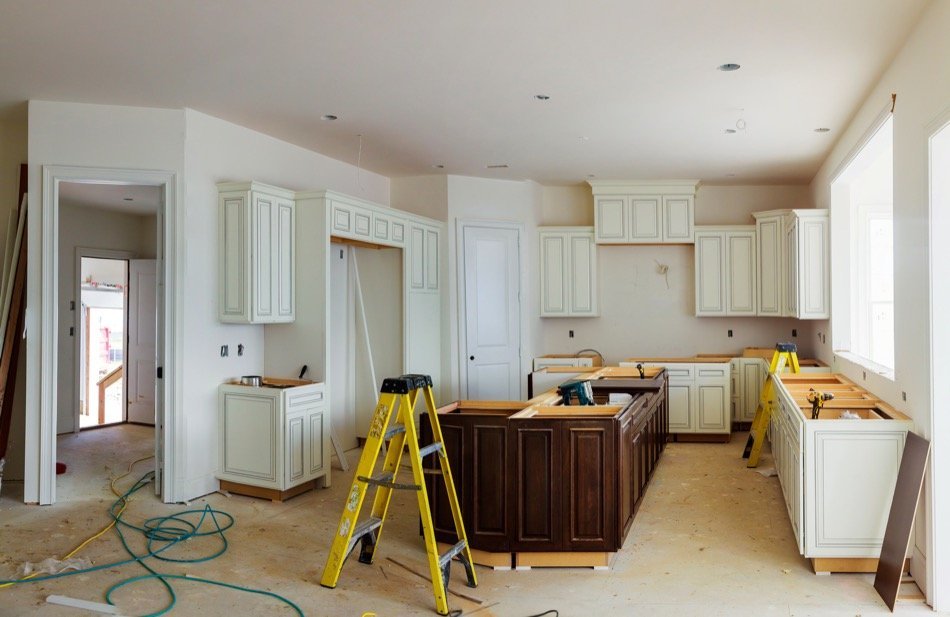 Refurbishing kitchen cabinets is a common practice among homeowners who are trying to improve their home's value without breaking the bank. New kitchen cabinets are a big attraction for home buyers, so this is a good project for homeowners who want to sell their property. This is also an excellent project for a homeowner who wants to upgrade their kitchen without getting involved in an extensive remodeling project.
When To Refurbish?
It's time to refurbish when the kitchen cabinets are starting to look their age, the kitchen is out of date or the cabinets have sustained cosmetic damage. Many homeowners decide to refurbish their cabinets when the cabinets have become scratched, stained, yellowed or are simply very dated.
Paint or Stain Cabinets?
Before they can refinish, homeowners must decide whether or not they want to stain or paint their cabinets. This can be a tough choice. While painting may sound like a good idea, painting also tends to be permanent. Once the cabinets have been painted, taking the paint off again can be very difficult or impossible. Therefore, many homeowners hesitate to the leap into painting. Re-staining enables homeowners to retain the look of natural wood.
Why Refurbish? Why Not Replace?
Refurbishing is a time consuming process and when it's over, the product is not a new one. Some homeowners may find themselves asking why refurbish when the cabinets could be replaced? The answer usually boils down to cost. Replacing cabinets can cost tens of thousands of dollars, if the cabinets are custom made. Cabinet refurbishing can happen at a fraction of the cost, and the results are often just as dramatic.
DIY or Hire a Contractor?
One of the things that a homeowner must ask themselves is whether or not to do the work as a DIY project or hire a contractor. DIY projects are time consuming and can be challenging because the temptation to cut corners can be great. Many homeowners don't have the patience or time that they need in order to do the job professionally. Since cabinets are a major fixture in the house, it's important to get this job right.
Homeowners who might decide to cut corners to save time or effort may be better off hiring a contractor who will not take short cuts. If the homeowner feels that they do have the patience to refinish their own cabinets, they can save a lot of money by doing it on their own.
How Do You Refinish Your Own Cabinets?
Cabinet refinishing is 70% prep work. Before the cabinets can be painted or stained, they must have the hardware removed, they must be cleaned and the old finish must be sanded down to enable the new stain or paint to adhere to the surface of the cabinets. Cabinets usually need to be specially cleaned to remove any grease. Once the cabinets have been sanded down, they need to be cleaned again.
Taking the off the cabinet doors and removing the drawers is an important part of painting or re-staining. Throughout the process, homeowners must ensure that they keep the hardware matched to the door or drawer from which it was removed. In other words, the refinishing process is many steps and involves a lot of coordination. Rancho Palos Verdes homeowners should do research and talk to experts before taking on this project for themselves.
For more information about re-staining and refinishing process, contact a contractor. A contractor can answer your questions and help you decide how to proceed with your project.