Beyond Staging: 7 MORE Things To Do Before Selling A Home
Posted by Greg Geilman on Monday, August 1, 2016 at 8:36 PM
By Greg Geilman / August 1, 2016
Comment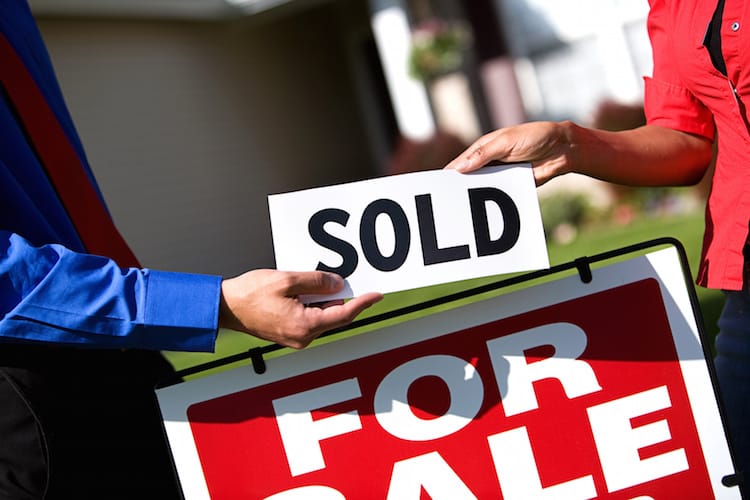 Getting a home ready for the real estate market takes a lot of hard work on the part of the seller. While it is very important to attend to the tasks that will help the home visually appeal to buyers, such as touching up the paint, cleaning carpets and getting rid of any clutter that may have accumulated over the years, there are also some other tasks that need to be done in order to ensure that the entire home selling process will be smooth and successful.
Here are 7 MORE things to consider doing before listing your home for sale.
Please note, we are not attorneys. For information about title issues, liens, encroachments or other legal matters related to your property, always consult with a qualified attorney.
Checking for Potential Title Issues
Since the pre-closing title work process is usually done after the purchase contract has been negotiated and the buyer and seller have come to an agreement on the terms and conditions of the sale, finding an error in the title description or documents relating to the way home was conveyed in the past can bring an otherwise successful sales process to a grinding halt.
While most title issues can be successfully dealt with, this can add weeks to the process and create an opportunity for a nervous buyer to opt out of their contract, ruining an otherwise successful sale.
Verifying title work before listing the home removes any potentially problematic issues and is particularly important in cases where:
A divorce or other situation that caused a division of property rights
A quitclaim deed has been issued on the property
Mortgages have been taken out or paid off
A title insurance policy has been found to contain errors or none was issued
Ownership passed through inheritance and no recent title examinations have been done
Having the title examined prior to listing can be done through a qualified title company in the area, or by having an examination done by a reputable real estate attorney. Be sure to ask your listing agent in advance about discovering potential title issues as part of the listing process.
Looking for Lien Issues
In addition to having the title examined to ensure that there are no potential issues that would delay or halt a future home sales transaction, sellers should also take time to ensure that there are no outstanding liens on the home.
One type of such liens is the mechanic's lien, which can be placed on a home without the seller's knowledge by repair or maintenance contractors and others who have done work on the home and felt they were not paid in a timely fashion, or where disputes over repairs or maintenance work have occurred. In addition, unpaid property and income taxes can also result in real estate liens.
Sellers can check for liens prior to placing the home on the market through their county recording office or property records clerk. Such liens may also be discovered during a pre-listing title examination. Be sure to ask your listing agent and title company about the process for discovery of potential liens.
Verifying Any Documentation Relating to Your Home
If your home has historical or other documentation that will assist with marketing or will be needed at some point during the transaction, sellers should take time prior to listing the home to ensure that these documents are correct and obtainable.
This documentation also includes verifying that past renovations and repairs were properly done in accordance to existing building codes and regulations in your areas and that the proper permits and inspections are on file.
Checking for Potential Boundary Issues
Sellers who have owned their home more than a few years or those whose property may have undergone some type of encroachment or other type of boundary issue or dispute should contemplate having a new boundary survey done prior to listing the home. (In some areas, this is required as part of the transaction. Be sure to ask the listing agent about requirements in your region.)
This is especially important in situations where new fences, trees or other landscaping or structures have been added on or near either side of the perceived lot lines. If boundary or encroachment issues are found, it is better to deal with them before they are allowed to endanger an otherwise healthy real estate sales transaction.
Attending to Necessary Maintenance
Another step that home sellers can take prior to listing the home to help avoid any potential issues or delays once a buyer is found is to make sure that the home's systems are properly maintained. This can include some or all of the following maintenance tasks:
Having the HVAC system cleaned and checked for repair issues
Having chimneys, flues and fireplaces checked and repaired, if needed
Having septic systems inspected, including pumping the tanks, if needed
Addressing drainage or other issues that could affect the sale of the home
Having the drilled well or other water supply system inspected and repaired, if necessary
Attending to this type of maintenance prior to the sale, and then properly disclosing any condition issues or repairs, will help buyers feel that the home has been well maintained and assist in keeping the sale firmly on track. It will also reduce the potential number of inspection items noted on the home inspector's report - and possibly remove points of negotiation.
Verifying Current Valuation
Another pre-sale task that home sellers should consider is to determine the current valuation of their home. This is especially important in situations where sellers have owned the home for some time or when the home has undergone renovations and upgrades beyond those necessary for normal upkeep.
This can be done through either a formal appraisal or by asking your real estate professional to prepare a detailed comparative market analysis prior to listing the home for sale.
Finding the Right Real Estate Professional
Hiring the right real estate professional is not a task to be taken lightly. For most Americans, the home represents the majority of their overall wealth, so it is important to make sure that the real estate professional you choose is experienced, ethical and willing to work diligently to help you market and sell your home.