Benefits of Converting to Solar Power
Posted by Greg Geilman on Monday, November 11, 2013 at 1:17 PM
By Greg Geilman / November 11, 2013
1 Comment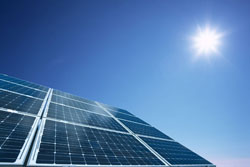 Within the past few years, a great number of South Bay homeowners are going solar as a means to save money, shrink their environmental footprint, and increase the value of their property.
As solar power becomes a more viable and accessible energy source, it is becoming an increasingly attractive energy option for people who are tired of watching their power bill rise. School districts like Redondo Beach Unified are undertaking large solar projects to guarantee future savings; last week, the district announced that by shading school carports with solar panels, it expects to save $15 million over the next 25 years.
Most homeowners who have gone solar will tell you that the benefits far outweigh any cost required to make the change. From a homeowner's point of view, perhaps the most enticing thing about solar power is that it will pay for itself and ultimately start saving you money. There are federal tax credits and cash rebates offered by the state of California to assist you in shouldering the burden of the initial cost. Read more about those financial incentives at dsireusa.org.
Installing solar panels will power your home and eventually eliminate your energy costs. If they produce more power than your building needs, you can even feed that excess back into the larger grid and receive credit for it from your local utility provider. Imagine your power company paying you, rather than the other way around!
Going solar also increases the value of your property. Forbes Magazine found that for most mid-$500,000 range homes, solar panels added a premium of about $20,000 to the price of their home. That represents a 97 percent recovery of the initial capital outlay, but does not even consider the thousands of dollars in savings on energy bills you will accrue by going solar.
In sunny Southern California climate, solar energy makes sense. Coming from such incredible weather, we always boast about having sunshine year-round. It's time we put the sun to work and really benefit from it. Aside from the financial benefits of converting to solar power, the conversion will also help benefit the environment. Your energy use will no longer create byproducts that pollute our air for future generations to come.
To get an estimate of how much you might save by going solar, visit costofsolar.com. A local renewable energy company, XeroSolar helps homebuyers throughout the entire process of converting to solar panels. According to their website, they can assist homeowners from assessment to design and even financing. If you've ever thought about converting to solar power, give a local company a call because most are willing to assess your home for free!