Bathroom Renovations That Increase Resale Value
Posted by Greg Geilman on Monday, July 9, 2018 at 8:29 AM
By Greg Geilman / July 9, 2018
Comment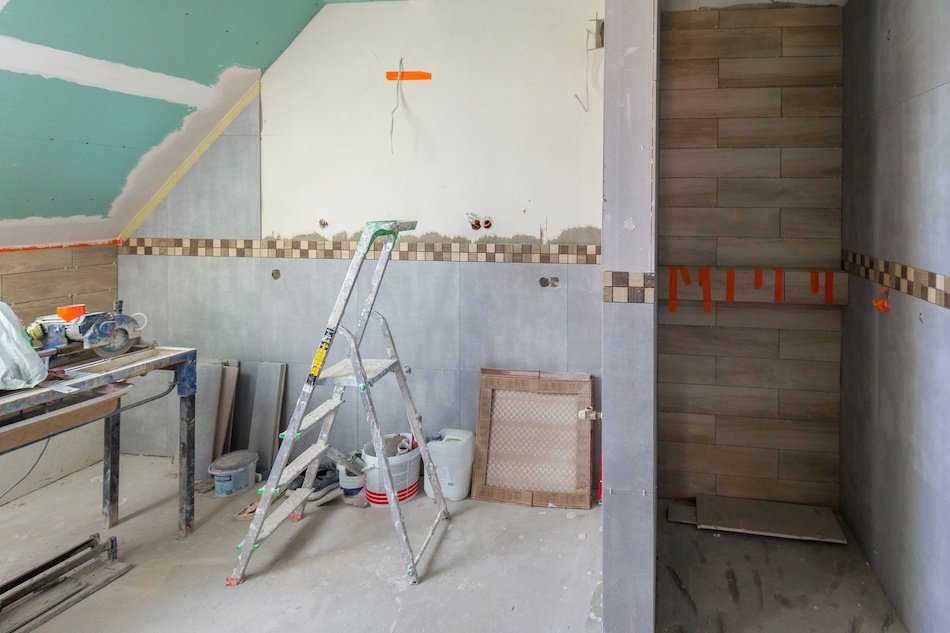 Choosing a home improvement that improves both the enjoyment of the home and the market value, is an important decision for homeowners. What home additions or renovations increase the resale value of a home? or should a seller sell and market the home as-is? One of the most popular, other than kitchens, is a bathroom extension or renovation.
Bathroom Renovation or Extensions
When speaking of bathrooms, the decision is often to either add a bathroom or to renovate or make larger an existing bathroom. In an existing home, the decision of either often relates to the benefit and then potential cost of the work. In the case of an unfinished basement, adding a bathroom where there is none could present quite a bit of convenience and advantage for homeowners now and at selling time.
The benefit or increased resale value, of adding a bathroom where there are several bedrooms and only one current bathroom is usually a good decision. However, when extending a bathroom, the extension may need to justify the space lost. Taking a home from 1.5 baths to two full bathrooms helps homeowners meet current buyer expectations. However, knocking out a bedroom to decrease the number of bedrooms to make a new bathroom might not net to an increase in resale value.
Bathroom Plumbing & Fixtures
Homeowners who have older homes often need to be aware of the condition of the water systems in the home that affect the function of the bathroom. A bathroom remodel is an excellent time to consider upgrading old plumbing and fixtures. This is especially true if homeowners are starting to experience problems with the plumbing, such as low pressure or leaks. On its own, plumbing re-piping can be quite expensive because it may be difficult to access. In the context of replacing a shower and sinks, replacing old cast iron or plastic pipes with a new water pipes might be more affordable. Water filtration or water softening systems can also be a great improvement.
New Bathroom Flooring
Anyone who has lived in a home for a long time understands that rooms often age at different rates. Bathrooms and kitchens can look dated more quickly than the rest of the house, and the flooring contributes strongly to that sense. Upgrading old bathroom flooring to a popular material offers ideal function and long-term use. Tile made of ceramic, porcelain, or natural stone is a practical choice for bathrooms. With good care and periodic grout maintenance, the flooring could stay looking good for many years.
Bathroom Storage
Having more places to store things in the home is typically at or near the top of home buyers' wish lists. Storage in the bathroom is important for people to have, especially if the home is small or has limited storage otherwise. Putting in a linen closet could yield an excellent return for large bathrooms with a lot of extra space. Smaller bathrooms can make use of recessed shelving and cabinets. Replacing a pedestal sink with a cabinet that has storage underneath may also offer that little extra space that homeowners need.
Additional Bathroom Luxury Improvements
When people start thinking about a bathroom remodel, they should work to balance their renovating zeal with upgrades that are practical for the home and the neighborhood. As a general rule, the more expensive the improvement, the lower the return on investment. That said, people who may want higher-end bathroom amenities should consdier:
double sinks
a freestanding soaker tub
rain shower heads
heated towel bars or floors
A Torrance homes resale value is all about what buyers may desire in a neighborhood they want. In many cases, especially with older homes, the more significant upgrades there are, especially kitchens and bathrooms, the better way for homeowners to compete with other sellers. And bathroom extensions or renovations can not only help a home sell faster than others but also improve the homes resale value.